Diversity continues to become increasingly a key success factor for sales organizations. It will only become a more important consideration as we head into 2021. Diverse sales teams help companies innovate and get better results. So it only makes sense to focus on diversity when sales recruiting – having a specific focus to ensure your hiring efforts are free from bias.
"It makes sense that having different perspectives and backgrounds on your team will contribute to newer and more diverse ideas to help solve problems and drive innovation. It's no wonder, then, that companies around the world are focusing on developing their diversity recruiting strategy," says Brendan McConnell on Recruitee.com.
"But the topic of diversity goes beyond just business results and performance. Diversity is a noble cause for any company to strive for. Building teams from qualified candidates regardless of their gender, background, race, religion, or sexual orientation is long overdue, and a step towards true equality in the workplace," he adds.
Here are 6 strategies to improve diversity in recruiting sales candidates:
Perform a Diversity Audit of Your Recruiter Operations
Setting a baseline to assess your efforts is a great starting point. Assess your current hiring practices with an emphasis on diversity. How well are you currently at attracting and hiring diverse candidates?
Identify what you are doing well and areas that require attention. Where do diversity issues typically present themselves? What challenges do you face?
Use the audit to start developing a plan to improve your sales recruiting efforts and better integrate diversity into the process. Here are some things to assess:
Who writes and edits your job ads?
Are your job descriptions inclusive? Do they appeal to a diverse audience?
Where do you post ads? Are you targeting areas where diverse candidates gather?
Who is part of the hiring team?
Asking these types of questions can help you better understand your shortcomings and areas you need to focus on.
Make Diversity a Key Part of Company Culture
How diverse is your sales team? What steps do you currently take to create a diverse and inclusive environment for talent? As sales recruiters in Toronto, we have learned if you haven't prioritized it in the past you could struggle to attract a diverse pool of candidates. If you want to attract diverse candidates, you need to make it an entrenched part of your company culture. It needs to be a core value of your employer brand. Create policies that would appeal to diverse candidates.
Make it part of your sales recruiting strategy. Highlight it on your job site and in the ads you post online. Everything you do to attract candidates should be done with diversity in mind.
Expand Your Sales Recruiter Talent Pool
If you keep looking in the same place and use the same recruiting strategies to attract talent, you'll likely get the same old results. Expand your talent pool. Review what you expect of candidates, experience and skill requirements, how and where you advertise to attract new groups of candidates. A more diverse talent pool will attract more diverse sales talent.
Diversify Your Sales Recruiting Team
If one or a select few people are making all the hiring decisions, it creates an atmosphere that can quickly allow for bias to creep in. A diverse recruiting team can help to reduce unconscious bias when you make hiring decisions. Choose people from across your organization, at different levels, and with different experiences and backgrounds. This can help your company make better and more holistic hiring decisions.
Invest in Diversity Training and Thrive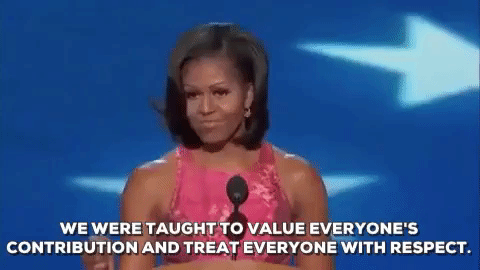 Having your employees, especially those who have influence over hiring decisions, take diversity training can help to shift the narrative internally. Your team can learn effective ways to eliminate bias in the recruiting process. This will open the door to a more inclusive hiring strategy.
Adjust Your Screening Process for Sales Success
How you screen candidates can impact the diversity of your sales team. Consider adding new elements to your screening process to eliminate bias. Strategies such as blind hiring, blind resumes, personality assessments, and using automation and AI can help you assess sales candidates fairly. Like other sales recruitment agencies, our Toronto recruiters take these factors into account when searching for top sales talent.
Read More From Our Sales Recruitment Blog
Looking for a few insights to improve your sales recruiting practices? We have you covered. Check out these blogs by our expert sales recruiters. Get tips to improve your hiring strategy, assess candidates, and improve the talent in your organization:
6 Ways Your Sales Hiring Strategy Must Change Post-COVID
Office Perks or Company Culture? 4 Reasons a Good Culture Should Be Priority
3 Creative Ways to Spot a Bad Sales Culture During Your Interview
7 Reasons Your Company Is Missing Top Sales Talent
7 Skills You Aren't Looking For, But Should Be, In Sales Hiring
8 Ways to Optimize Your Sales Job Description to Entice Top Talent
When Is the Best Time to Hire Salespeople? 6 Things to Consider