So, you have an opening on your sales team. Like many sales organizations, you are always looking to improve your sales team. We all know that each time you hire is an opportunity to make your team better. But are you looking for the right things when assessing candidates?
Sure, you want sales job candidates to have sales experience, know how to use different types of sales software, and have a track record of success. This is obvious. But there are also some less-than-obvious skills and abilities you should be looking for in candidates. They are the skills that can really tell you what a sales professional is all about but often don't get listed in the job description or qualifications of an ad.
As sales recruiters, we've compiled a list of skills you probably aren't actively looking for but should be, when recruiting sales talent:
1. Empathy
Empathy is one of the most underrated skills for a sales professional to possess. The ability to see things from other perspectives can greatly help sales professionals. Too many are focused on closing the sale that they overlook the importance of seeing both sides of the transaction. Sales professionals who can tap into a customer's needs and understand what they want will have better information. They will be in a better position to provide them with a helpful solution.
2. Compassion
Compassion is a second trait that most companies are not looking for when interviewing candidates. Sales professionals who have the ability to be sympathetic and have concern for their customers have the ability to build deeper connections with people. This can lead to longer term business relationships with customers and lead to more revenue over time.
3. Curiosity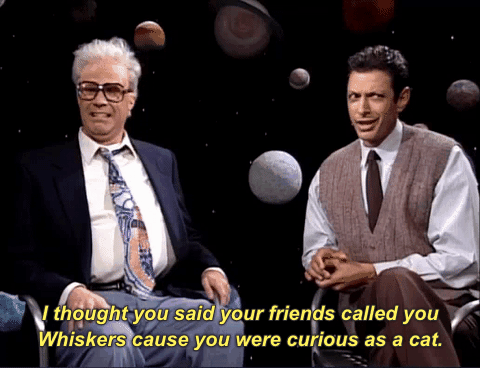 Curiosity is a great trait to have in general. Sales professionals who are curious and inquisitive have a tendency to ask more questions and inquire deeper into a customer's situation. When you do this, you'll be able to uncover more insightful information about your customers. This can be used to formulate more specific customer sales proposals.
4. Organization
Being organized is an extremely important skill. It starts by taking detailed notes, having good files on all sales customers, and using your time wisely with strategic scheduling. When a sales professional is organized, they'll be able to spend more time on sales activities and minimize time spent on non-sales functions. More time to sell can lead to more deals.
5. Adaptability
Change is one of the few constants today. All professionals are increasingly being required to quickly adapt to changing circumstances. Sales professionals need to adapt to the changing needs of customers, new sales techniques, economic and market changes, and constantly be learning about new products, features, and solutions. As things continue to get more competitive and change at a faster pace, sales professionals need to adapt.
6. A Willingness to Be Better
Complacency is not something you want to see out of your sales team. You cannot afford to have sales reps on your team who have a "good enough" approach. Look for sales professionals who have the drive to get better personally and professionally. Look for candidates who see their role as a stepping stone to something better. Identify people who want professional development and mentorship opportunities. Candidates who strive for better things will also strive to perform to the best of their abilities.
7. Internal Motivation
Everyone is motivated by something. However, all too often, salespeople are motivated by money. They are motivated by commission or other external sources. But it's those who have an internal motivation who often perform the best. They don't need others to help them get in the right mindset. They take responsibility for their own success and take pride in being a self-starter.
Do you actively look for these skills when recruiting sales talent? If you don't, it's important to start. It's often these less-than-obvious skills and traits that are the difference between an average sales rep and a top performer. Who would you rather have on your sales team?
Read More From Our Sales Blog
Get additional sales recruiting insights from our expert sales recruiters. Here is just a small sample of the advice and tips you can find on our blog:
7 Tips for Following Up With the Candidates You Don't Hire
6 Tips for Recruiting Sales Candidates Over the Phone
8 Ways to Optimize Your Sales Job Description to Entice Top Talent
Is a Sales Candidate Exaggerating During an Interview? 5 Signs to Look For and How to React
Reading Resumes? 5 Top Questions You Should Be Asking Sales Candidate References
---
SalesForce Search is a Toronto sales recruiting company that specializes in the recruitment and placement of sales professionals. We recruit salespeople in every sector of the economy including, software, manufacturing, financial services, and medical devices. Find the right salesperson for your organization, start your search here.