How representative is your sales team? Are you as diverse as you should be? Having a balance of people from different cultures, races, and socio-economic backgrounds is important. So is having people on your team from a variety of age groups. Gen X, Y, and Z can all work together. In fact, a diverse sales force can be a big competitive advantage for your company.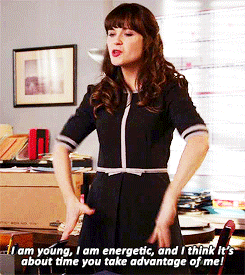 But there are many boomer sales managers who need help to attract them. They are struggling to attract the next generation of sales professionals. There are a number of ways to go about this. First, we'll explain why you need a multigenerational workforce.
The Advantages of a Multigenerational Sales Team
Diversity is a huge success factor today. Here are some of the advantages of having sales professionals from multiple generations:
A deeper understanding of customers
The ability to address issues from a variety of perspectives
Fresh ideas from a variety of perspectives
A workforce that is more representative of society
A constant flow of talent getting promoted from within
How To Attract a Multigenerational Workforce
Attracting a multigenerational salesforce will take a multi-pronged approach. Here are some steps to take to improve your recruiting efforts:
What does your sales team look like now? Does your current sales team have enough diversity? What skills gaps exist? What are the team's strengths and weaknesses?
Figure out who you need to target: Which generations need greater representation? This will largely depend on the makeup of your team.
Understand their job priorities: What are the job priorities of the type of talent you plan to target? Priorities can be very different for younger candidates versus experienced candidates.
Understand the skills each generation offers: What are the key skills you need versus the type of skills that younger talent can offer? Each generation can bring something unique to the table.
Understand the perks they desire: Each generation has specific perks and benefits they are looking for from hiring companies. Do you offer them?
Update your recruiting strategy accordingly: Adjust your recruiting efforts based on your hiring needs. If you are looking to hire talent from multiple generations, you will need to have a unique strategy for each generation.
Read More From Our Sales Recruitment Blog
4 Proven Ways to Find Better Salespeople
4 Reasons Why COVID Is the Ideal Time to Recruit Sales Talent
5 Ways to Find Top Salespeople in Today's Environment
7 Skills You Aren't Looking For, But Should Be, In Sales Hiring