Is your company actively looking to recruit sales talent? You should be, even during this pandemic.
COVID has had a huge impact on the recruiting industry. As expected, there were many companies that were forced to close down, lay off employees, and halt hiring. Many are under the impression that once the economy opens up more, then it will be time to start recruiting once again. However, if you wait, you could be missing out on a golden opportunity to identify and hire top industry talent while fewer companies are hiring.
1. There Is More Sales Talent Available
The unfortunate result of the pandemic is unemployment. This is also a great opportunity for your company to recruit. There is a lot of great talent available. Many people are only out of work because of the current economic situation. Otherwise, they would not be available. Now is the time to strike before they are rehired by a former employer or find another opportunity.
2. More Sales Professionals Are Willing to Make a Job Change
COVID-19 has created a lot of uncertainty. Companies are changing directions and shifting strategies. There is still instability and some unknowns about the future. This has many sales professionals, even those with a job, more willing to see what is out there. People are willing to take a more stable job. They are looking for new opportunities that have evolved out of the pandemic. Use this as an opportunity to approach passive candidates and see if there is mutual interest.
3. Better Odds to Fill Talent Gaps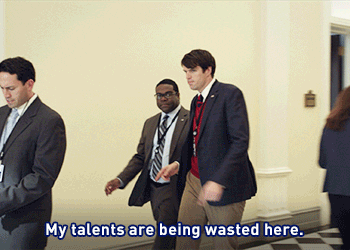 Addressing talent and knowledge gaps will help your sales team improve. As we all know, there is always room for improvement. With more people available and fewer companies hiring, now is a great opportunity for you to address these gaps. Find people with the skills and knowledge areas you are lacking.
4. Improve Your Team Now and Be Ready When the Economy Opens Up
Rather than being in full recruiting mode when the economy opens up, you could position your company to be ready to sell full force if you hire now. If you wait to recruit sales talent, you will have to balance hiring, training, and selling. Hiring now gives you the opportunity to find great people, onboard them, and get them up to speed so they will be able to go full force when the time comes.
5. Get an Edge Over the Competition
If your company is actively improving and hiring great sales talent, you will be giving your company an advantage. You will not only improve your sales team, but you will also be preventing your competitors from scooping up the same talent.
Get More Tips to Recruit Sales Talent
Sales recruiting is a never-ending process. There are always ways to improve your process. Check out these other insightful blogs from our sales recruiting professionals:
7 Reasons Your Company Is Missing Top Sales Talent
5 Ways to Find Top Salespeople In Today's Environment
7 Skills You Aren't Looking For, But Should Be, In Sales Hiring