There have never been more places to look for top sales talent. It's also never been more challenging to recruit and hire exceptional talent that can make a difference to your sales team. Technology, job boards, social media, and remote work have all changed our approach to the type of candidates we want and where we look for them.
"Hiring an exceptional salesperson is a tricky process. There's no universal blueprint that lays out every step you have to take to do it successfully. It takes a lot of finesse and good judgment — with some pure luck peppered in every now and then. That being said, there are certainly some steps you can take to set yourself in the right direction," says Jay Fuchs from Hubspot.
The reality is there is no secret place where all the top salespeople are hanging out and waiting for you to come calling. You need to be diligent with the sales recruiting process and leave no stone unturned. Here are some of the most effective strategies for finding the top salespeople in today's unique environment:
Start With the People You Know
A great place to start is with the people you know. While you may not directly connect to a candidate, you may be able to find a great lead. Reach out to your network and put the word out there that you are looking to hire. Don't just think in terms of your immediate professional network. Use personal connections, friends, family, past classmates, and anyone else you think could provide you with a lead. A quick text, message, or email could help you connect with a great candidate.
Leverage Your Existing Sales Team for Candidate Leads
An extension of your personal and professional network is that of your sales team. Encourage your sales team to send you referrals and recommendations when you are looking to hire. Most people won't send along a professional recommendation unless a candidate is capable of being a good fit. You can even offer an incentive and reward employees for recommending a candidate that you hire. It's a great way to build out your team and add instant chemistry.
Reach Out to Talent on LinkedIn
LinkedIn is an obvious one, but it is a great resource. We all know there are countless sales professionals with profiles on the network. Leverage the site's talent search capabilities to identify qualified candidates who are looking to make a move. You also have the ability to create a job ad to attract candidates. This multifaceted approach can help you quickly build a strong pool of candidates.
When looking, rather than just doing a typical search, look into options on a deeper level. Don't forget there are thousands of passive candidates out there, especially since COVID-19. There are a lot of people who may feel uneasy about their job security or are considering looking. If you identify a good potential fit, consider reaching out to see if there is mutual interest. Look at mutual connections, explore sales industry groups, and don't be afraid to ask your network for assistance.
Get Social
LinkedIn is only one of many social networks where you can connect with sales talent. You can create a post for Facebook, Instagram, Twitter and many other platforms for free. You can also get involved in the communities that exist on each one of these platforms. Make use of paid and boosted posts to pinpoint a specific audience on the platforms. Again, encourage your sales team to share your posts to reach an even larger audience.
You can take things to the next level and look for sales talent who have blogs, are part of communities, and take part in online networking events and conferences.
Work With a Sales Recruiter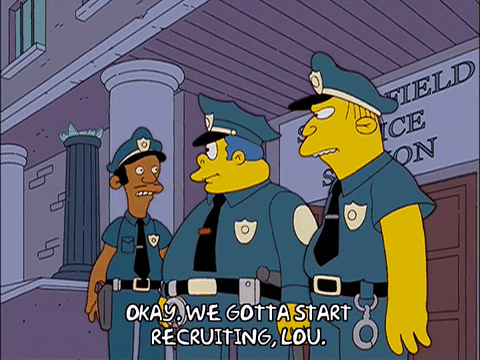 Be honest with yourself. Does your team really have the time and resources to get what you want out of the recruiting process? If you've had trouble finding top talent in the past, perhaps it's time to leverage the expertise of a sales recruiter. Sales recruiters have relationships with top sales talent, they specialize in the industry, understand current trends, and know where to look and how to help you find the best candidate for the position you need to fill.
The sales talent you are looking for is out there. You just need to refine your strategy to find them. Use the above tips to establish a candidate pool and start narrowing down your list of preferred candidates.
Get More Insights on Our Sales Recruiting Blog
Is It Worth Hiring Sales Recruiters? Here's What You Need to Know
7 Reasons Your Company Is Missing Top Sales Talent
7 Skills You Aren't Looking For, But Should Be, In Sales Hiring
6 Tips for Recruiting Sales Candidates Over the Phone
How to Close a Top Sales Candidate When They Have Multiple Offers – 7 Tips From Sales Recruiters
Hiring a Sales Director? 7 Things to Look For to Find the Best of the Best
4 Things Sales Recruiters Should Stop Saying If They Want to Get the Star Candidate