Do you have one or more open sales positions in your organization? Have you had trouble finding the right type of candidate? Have issues with keeping sales talent long term? If you have, then you've probably considered hiring a sales recruiter to assist with hiring. But, like many organizations, you likely have some reservations about investing resources into a recruiter.
You hear a lot of professionals speak about the importance of investing in your people. Your people are your company's biggest asset. Investing in a sales recruiter is a way to invest in your people. They can help you find the right people to invest in and improve the overall efficiency of your hiring process.
If you are considering a sales recruiter, here is what you need to know about what they can offer and how they can help:
1. Sales Recruiting Expertise
No two recruiters are the same. If you want to find the best of the best in the sales industry, then work with a recruiter specializing in sales. Sales recruiters have a deep understanding of the sales industry trends, the type of candidates and experience you need to fill your vacancy, and the competition you are up against when competing for talent.
If you are going to invest in a recruiter, work with one that has intimate experience working with the type of talent you want to hire.
2. Access to a Larger Candidate Pool
Most companies follow a similar pattern when hiring. They write a job ad, post it on the company website, social media, and job boards online. But what about the candidates who are not active in these spaces? What about candidates who may not be actively looking?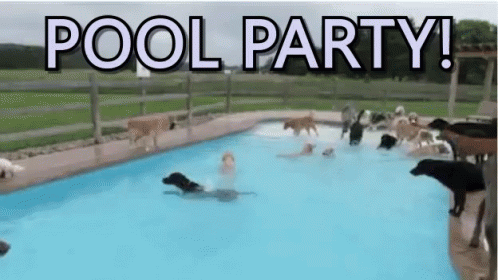 Sales recruiters can help you get access to candidates who are not on the popular job boards. They can connect you to passive candidates or professionals who are not actively promoting themselves as a job candidate. This immediately creates a larger candidate pool you otherwise would not have access to if you handled hiring yourself.
3. Improvements to Your Recruiting Process
There is always room for improvement in your recruiting process. When was the last time you reviewed it? Having a third party, especially a professional within your industry, take a look at how you hire can help you uncover ways to overcome issues. You can find ways to become more efficient, ensure you are up to date with best practices, ask the right questions, and assess candidates properly.
Here are some way sales recruiter can help:
Eliminate hiring bias: Recruiters can help you identify and reduce hiring bias. This is a common issue, and one you may not even be conscious of.
Improve time to hire: When top talent becomes available, you need to act quickly. Candidates are not going to wait around for months. They will explore other options.
Better interviews: Recruiters can assess how you interview and help you ask better questions. Get advice on how to conduct interviews and assess candidates.
4. More Time for You
One of the often-overlooked benefits of working with a sales recruiter is they can free up time for you to focus on other things within your business. They can handle the majority of the recruiting process. They will take the lead. You won't have to spend time on things like collecting resumes, screening candidates, and managing the process. When they find candidates, you can engage in the process for interviews and final hiring decisions.
5. Make the Best Hiring Decision, Reduce Employee Turnover
It's imperative you make the best hiring decision possible. We all know that a hiring mistake can place a lot of strain on your sales team and financial resources. If you are going to hire, you need to get it right. A sales recruiter can provide you with additional support when making hiring decisions. In addition to helping you find a better talent pool, they can help you more effectively assess a candidate's fit for your company. This will help you hire better and reduce employee turnover.
Consider a sales recruiter if you have a hiring need. Whether you are hiring sales reps, managers, or a new director of sales, it's vital you find the best candidate for the role. Hiring a sales recruiter is absolutely worth the investment. Invest in them so you can more effectively invest in your people.
Read More From Our Sale Recruiting Blog
7 Reasons Your Company Is Missing Top Sales Talent
7 Skills You Aren't Looking For, But Should Be, In Sales Hiring
6 Tips for Recruiting Sales Candidates Over the Phone
How to Close a Top Sales Candidate When They Have Multiple Offers – 7 Tips From Sales Recruiters
8 Ways to Optimize Your Sales Job Description to Entice Top Talent
7 Ways to Spot a Great Sales Candidate BEFORE the Interview
8 Unhirable Sales Candidate Habits to Watch Out for When Recruiting
---
SalesForce Search is a Toronto sales recruiting company that specializes in the recruitment and placement of sales professionals. We recruit salespeople in every sector of the economy including, software, manufacturing, financial services, and medical devices. Find the right salesperson for your organization, start your search here.