How often do you get a sales customer that says, "I'm just looking?" It's a common phrase you hear from customers, but it's not always their true intention. Some may be just looking, while others are much further along in the purchase process then they let on.
They're in your store, they've visited your website, or they've been in contact with your company to get an idea of their purchase options, pricing, and more.
Regardless of what they say, there is some level of intent and interest to make a purchase, and sales professionals need to capitalize on this to help customers find the right product or service and close the deal.
"I'm Just Looking" Isn't an Objection – It's a Common Response From Customers
"Just looking" can feel like a hard no type of objection. But it's one of the most common responses you will hear. Customers use the phrase all the time when approached by sales recruiters and professionals.
It's actually not an objection at all; it's a common defense mechanism or automatic response. The truth is most people are not interested in feeling pressured to buy something. It's their way of relieving the sales pressure. Everyone has had a bad sales experience or two, and they want to avoid another if possible.
They want the freedom to explore their options, get more information about a product or service, or have a couple of questions answered without a sales rep trying to close the deal every step of the way.
What Does "I'm Just Looking" Actually Mean?
Trying to figure out what a customer actually means, their purchase intent, and how far along they are in the purchase process is important. Understanding a customer's situation allows a sales rep to be in a better position to help them find what they are looking for.
Here are a few ways to interpret "I'm just looking…"
The customer is actually just looking
The customer has a product or service in mind
They are not sure how much they want to spend/how much it will cost
They are not sure when they want to make a purchase
The customer is not sure if they will make a purchase at all
It is common to engage sales customers at various positions in the sales cycle. Some know what they want, others don't. So don't worry if you hear "I'm just looking."
Here are 4 different tactics to try if you have customers who are just looking:
1. Agree with Them
One of the most effective ways to help a customer who's just looking is to agree with them. Show them that you fully understand their situation and you are happy they are just looking with your company. Reaffirm you are glad they are choosing to consider your company.
2. Offer to Help
It's important to give customers their space. Jumping right into your sales pitch will only turn them off. Rather than trying to sell right away, keep the conversation going by offering to help. Reaffirm you understand their situation and let them know you are available to help.
If they are receptive, inquire if you can ask them a couple questions about their needs to help them in their search for the right product or service.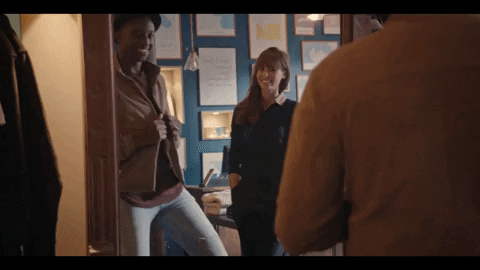 3. What Brings You In Today?
Avoid asking closed-ended questions such as, "Is there something I can help you with?" The answer will most likely be, "No, I'm just looking."
Asking an open-ended question such as, "What brings you in today?" opens the door for more than a one-word response. The key to asking open-ended questions is your approach. You need to be friendly and genuine. If you come on too strong, customers will disengage. Try to read the customer's body language (if you are in person) or tone of voice (if you are speaking on the phone) to determine how receptive they are about getting your input and assistance.
4. Assume the Customer Is Just Looking
This assumptive sales tactic will eliminate a customer's typical defensive response to being asked if they need help. Ask them if there is something specific they are looking for or if they are just looking. Taking a less direct approach may make the customer more receptive.
You can take this tactic to the next level by encouraging the customer to look around and explore their options. The idea here is to make them feel comfortable. Tell them how you prefer they understand all their options and see what your company has to offer.
Once they've had the chance to look around, ask them if there is something specific they want to learn more about.
Assume the customer wants to look around, encourage it, and then help them find exactly what they are looking for.
More Effective Sales Strategy Advice From Recruiters
Looking for more tips and strategies to enhance your sales skills? Check out these insightful blog posts by our sales recruiters that are packed with great sales strategies and advice:
5 Genius Responses for the Sales Customer Who Is 'Just Looking'
Confidence Is Key in Sales. 4 Ways to Boost Your Confidence and Sell
How to Own Your Negotiation Skills to Close More Deals
3 Unconventional but Totally Successful Ways to Sell
5 Terrific Ways to Gain Buyers' Trust
5 Clever Ways to Get a Buyer's Attention in Less Than 10 Seconds
---
SalesForce Search is a sales recruiting company which specializes in the recruitment and placement of sales professionals. We recruit salespeople in every sector of the economy including, software, manufacturing, financial services and medical devices. Find the right salesperson for your organization, start your search here.