The COVID-19 pandemic has created a plethora of challenges for sales organizations to overcome. Sales recruiting has been a particularly tough thing to navigate. Should you hire? Put things on hold? Wait it out? Continue to push forward? It's difficult to know what to do with so many unknown factors in play.
Your recruiting efforts are directly tied to the actions of others – government shutdowns, how your customers, suppliers, and business partners have been affected, and the future impact of the virus. So, how do you address these sales recruiting challenges during the crisis?
One thing that has come to light amid the pandemic is the importance of effective recruiting efforts, including within the sales industry.
"During the COVID-19 crisis, changes in customer demand have caused a temporary spike in hiring in areas such as grocery while leading to massive layoffs in sectors such as hospitality. Even with those shifts and an overall rise in unemployment, efficient and effective hiring will continue to be important," says a recent McKinsey & Company article, titled HR says talent is crucial for performance – and the pandemic proves it.
A recent survey of chief HR officers identified that most leaders plan to invest less in recruiting over the next 12 months. They found:
Only 5% plan to spend more on recruiting
29% plan to hold flat
67% plan to invest less
How to Address Sales Recruiting Challenges
Even though most sales companies are hiring less, they are still faced with a series of important recruitment challenges that could have long-lasting repercussions. Here are 5 tips from Toronto sales recruiters on how to address some of the most common recruiting challenges:
1. To Hire or Not to Hire?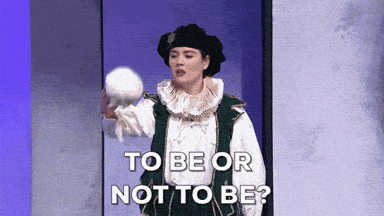 Depending on your industry or a matter of circumstance, you may find yourself with the need to hire but are hesitant to do so. You don't want to add someone to the sales team now, only to have budgetary issues or have layoffs in the future. One way to address this challenge is to consider temporary hiring for the time being. You can hire people on a part-time or contract basis to fill your need. If demand picks up and the economy starts recovering, you can hire them full time. If it stays stagnant, you can allow the contract to expire. Temporary hiring is one way to address immediate needs without having long term repercussions.
2. High Volume of Applicants
Even though the economy has started to recover, there are still many people looking for work. There is also a large cohort of people who are now more willing than ever to make a career move. If your company is hiring, you've likely seen a huge spike in the number of applications you have received. Managing this increased number of candidates is a challenge. Most lack the necessary qualifications but you still need to work through the applications. One way to help you narrow the list is to:
Use screening software
Have specific application requirements
Be specific about where you post job ads
Use word of mouth, referrals, and employee recommendations
Work with a sales recruiter
3. Budget Cuts
There is no doubt that even if you are recruiting and hiring, your budget is razor-thin. There is very little margin for error and you cannot afford to make a hiring mistake. The key to overcoming a smaller recruiting budget is to use your resources wisely and get the hiring decision right. Be thorough with your interviewing process and make sure you have the right candidate, even if it takes you a little longer to fill the void.
4. Hiring for Remote Sales Positions
So, you have a hiring need. Your team is working remotely. This means you'll likely need to hire someone who will start working for your company without stepping foot in the office and will not likely meet most of their coworkers in person. This is the new reality of the pandemic. Again, because you are hiring someone to work remotely, you need to get your hiring decision right. You not only need to hire someone with the right qualifications, but you also need someone who can do the job in a remote work environment. Adjust your hiring criteria to factor in remote work capabilities.
5. Consider Hiring a Sales Recruiter
As Toronto sales recruiters, we know sometimes it's best to leave things to a professional. You are faced with a lot of challenges and getting some expert advice may be your best move to make. Consulting a sales recruiter can give you access to new ideas and strategies to overcome your issues. Consider speaking with a sales recruiter to ensure you are on the right track and get help connecting with the best sales talent available.
Get More Advice for How to Manage a Crisis
Will the Second Wave of COVID Crash the Sales Job Market?
How to Prepare Your Sales Team for the COVID Second Wave
5 Effective Ways to Manage Your Sales Team During a Crisis
How to Motivate Your Sales Team to Survive a Tough Market
7 Skills You Aren't Looking For, But Should Be, In Sales Hiring
6 Ways Your Sales Hiring Strategy Must Change Post-COVID
---
SalesForce Search is a Toronto sales recruiting company that specializes in the recruitment and placement of sales professionals. We recruit salespeople in every sector of the economy including, software, manufacturing, financial services, and medical devices. Find the right salesperson for your organization, start your search here.