Sales hiring trends for 2021 may not be as clear as in previous years. Even with a vaccine starting to be distributed, we are still a way off from moving on from the pandemic. It will continue to impact the sales industry for the bulk of the year, affecting hiring trends.
Here are some of the hiring trends you may see in the sales industry this year:
1. Companies Will Hire More in 2021
As we get the pandemic under control and it becomes safer to head back into the workplace, we can expect to see the economy take a leap forward. This leap will coincide with many sales companies starting to hire once again. Most businesses have hit the pause button on hiring but once things settle down with COVID-19, it will be time to start building out your sales team once again.
2. Expect There to Be More Remote Roles Available
2020 proved that remote work can be successful. Expect remote sales roles to stay, especially when employees are likely to argue they increased productivity by working from home compared to working in the office. Hiring companies and candidates both see value in this work arrangement. Look for sales jobs such as territory reps, call center support workers, and many other sales roles to stay remote.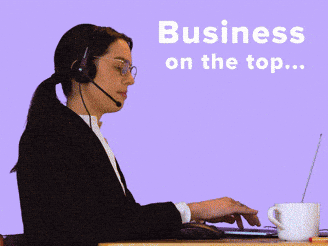 3. Ecommerce and Online Sales Will Stay Strong
The pandemic forced many companies to shift sales online. Expect ecommerce and online sales to stay strong in 2021 and beyond. This trend will put more focus on a company's need for digital sales and marketing professionals. Having a versatile website and social media platform for you business is more important than ever. Our sales recruiting company is taking cues from 2020 to double-down on our online presence this year. 
4. Expect Companies to Hire More Freelance and Contract Workers
Our sales recruiters have asked around and there is still a lot of uncertainty surrounding the pandemic. Businesses are recovering slowly but are not completely ready to open the flood gates and hire a lot of permanent employees. In the meantime, look for companies to hire more freelancers and contract workers as a temporary fix until things stabilize.
5. There Is an Opportunity to Hire New Talent Coming to Sales Industry
With millions of Canadians seeking employment because of the pandemic, 2021 presents sales companies with a unique opportunity. There are a lot of people out of work due to various reasons. This also means there is a lot of top talent available for sales recruitment across many industries. This may be the year when companies start looking outside the industry to acquire new talent to fill skill gaps and reshape their approach to sales recruiting.
Read More From Our Sales Recruitment Blog
7 Qualities to Look for When Hiring a Sales Recruiter
5 Ways to Find Top Salespeople in Today's Environment
6 Strategies to Ensure You Are Sourcing Sales Candidates Diversely
Is It Worth Hiring Sales Recruiters? Here's What You Need to Know