Sales can be one of the best careers. It can also be one of the top paying jobs if you find the right role, company, and industry. If you have a sales job interview coming up, you'll want to be as ready as possible for your sales interview. You need to present your best self to be in consideration for the job.
You need to be prepared to answer a variety of questions about your skills, experience, and fit for the role. But an interview is about more than just the questions you'll be asked and what is on your resume.
A job interview is your chance to show the recruiter you are the right fit for an organization. This means understanding the role, knowing why you fit, how you are unique, and why you're the best candidate.
A job interview is also your opportunity to see if the sales company and role is right for you. Remember, you are interviewing the company just as much as they are interviewing you. Be prepared to present yourself professionally and be ready to assess the company, interviewer, and overall experience during your time at the interview.
10 Best Ways to Prepare for a Sales Job Interview
We've identified 10 key areas on which to focus during your preparation for your next sales interview. Focusing on these areas will help you be better prepared to put your best self forward and increase your chances of getting the sales job:
1. Logistics
The logistics of booking and attending a job interview is important but often overlooked. It can be tricky to find the right time for an interview, especially if you currently have a job. Here are some things to keep in mind from a logistical perspective:
Timing: Is now the best time to book a sales interview? What time of day is best? When can you attend meetings?
Commute: Where is the meeting located? Are you familiar with the area? How much time do you need? If you took the job, how long of a commute would it be daily?
Who are you meeting with: Do you know who you are meeting with? If so, find out as much as you can about them. Do you know any people in common? Do you have connections in common on LinkedIn? Try to find common ground.
Don't be late: Being late can kill your chances of getting the job right away. Give yourself plenty of time to get to the interview on time.
2. Self Presentation
First impressions matter. You need to look the part.
Know how you should dress: Every company is different. Some are formal, others are casual. Look at the company website and review the job description to get an idea of how you should dress for the interview. Always overdress if you are not sure.
Grooming: Make sure you are well groomed and look the part you are applying for.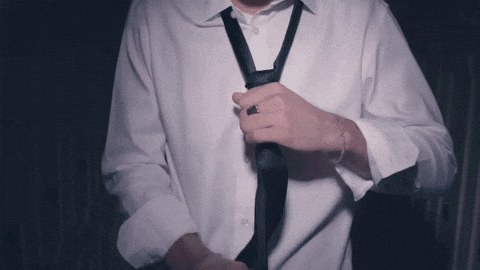 3. Why Are You Looking?
Take some time to self-reflect and understand the reasons why you are looking for a job. It's a question that will likely come up during the interview:
What's happening in your current role? Are there certain things in your current job that are pushing you to look outside of your current company? What are they? How will you explain this to the recruiter if asked about it?
Why are you no longer employed? If you are currently unemployed, you will need to be able to explain your employment gap.
4. Why Are You Interested in This Role/Company?
At any given time, there could be dozens of job ads related to your skills. Why did you choose to apply for a job with this particular company? What caught your interest about this specific role?
How will this opportunity move you forward in your career?
How will this opportunity benefit you personally?
What excites you about the company?
5. The Technical Aspects of the Job
No two sales jobs are the same. Understanding the more technical aspects of the job will help you determine if the job is right for you. Here are some of the aspects of the job to look for in job ads and the company website. If you are not sure about the specifics, you can ask about the following during the interview:
Volume of work
Type of work
Type/size of clients
Level of experience
Deal size
Education requirements
6. Ask Appropriate Questions During the Interview
A sales interview is also your chance to ask the recruiter about the organization and role. It's important to know if the job is right for you now and in the future. You need to know if you fit the role from a skills/experience level and from a cultural perspective. Think about questions in these areas:
Process-related: What are the next steps in the interviewing process?
Future with company: Where is the company headed? Are they expanding? What are they focusing on strategically?
Culture: What is company culture like?
Opportunities to learn: What growth opportunities exist?
Audit their questions: Follow up with questions about what the interviewer asked.
7. Potential Issues or Red Flags
Always be on the lookout for potential red flags. Not all companies are great to work for and potential issues could exist. Be on the lookout for:
Too much movement: Does the company always seem to be hiring? Do employees only stay for a short period of time?
Commute: Is there a significant commute? Would you have to relocate?
Client comments: Does the company have a poor online reputation? Do previous employees have negative comments about the company?
8. Money
Money is always a big topic for discussion. You need to have a good idea of how much you should expect to make, but also how much you are worth, and how much a company may be willing to offer. Research the average salary in your industry within your geographic region for a professional with a similar skill set as yourself.
Should it come up? When? Avoid bringing up the money question right away. Let it come up naturally or wait until the company has shown interest in hiring you.
How much are you looking for? Know how much you are looking for. Also consider other things you may want to be included in your compensation package such as benefits, commission, pay structure, etc.
9. End the Interview Strongly
How you end the interview is important. You need to leave a good impression and make sure you are clear about the next steps.
An important question to ask before the conclusion of the interview is, "Is there more about my resume or our conversation today for which you would like more clarification?" This gives the recruiter a chance to circle back. It also gives you the chance to provide more specific details.
Ask about next steps: Always ask about the next steps in the hiring process. It's important to be on the same page and know what to expect next. Will there be more interviews? If so, when? With whom?
Tell them you want the job: If you are very interested in the job, tell the interviewer you want the job. Let them know where you stand.
10. Post Interview
Once the interview is over, there is one final step to complete – following up.
Send a thank you email: Always send a thank you email within 24 hours of your interview. Thank the interviewer for their time and reaffirm your interest in the job.
Respect the process: Stick to the post-interview instructions given by the interviewer. If they say they will be in contact within 3 days, wait at least 3 days to follow up. Emailing and contacting them too much could make you appear desperate and show you don't respect their process or time.
Other Miscellaneous Interview Preparation Tips
Dealing with nerves: If you know you get nervous, find ways to calm your nerves before the interview. Everyone has unique ways of handling nerves.
Talking about your personal life: Keep it to a minimum.
Giving too much or not enough information: Try to find the right balance. Be thorough but not long-winded. Get to the point.
Sales job interviews are all about understanding potential red flags. It's important for candidates to do the work ahead of time to get the most out of a job interview – so you can present yourself as the best candidate and so you can learn as much as possible about a potential job. There needs to be a fit on both sides.
Learn More About Sales Job Interviews
What's THE BEST Way to Prepare for Your Sales Interview?
6 Impressive Ways to Build a 30/60/90 Plan
5 Best Practices to Follow After a Sales Interview
3 Ways to Ace a Sales Interview
Waiting Sucks! 4 Things to Consider Doing While Waiting to Hear Back About a Sales Job
What Happens When You Accept a Counteroffer?
---
SalesForce Search is a sales recruiting company which specializes in the recruitment and placement of sales professionals. We recruit salespeople in every sector of the economy including, software, manufacturing, financial services and medical devices. Find the right salesperson for your organization, start your search here.