As sales recruiters, we know there is always one sales interview question you can be certain you will be asked during a job interview. Some are generalized, some are based on skills and experience, and then there are questions that you could classify as troublesome.
Hiring managers tend to ask those pesky questions during the sales recruitment process to assess how fast an interviewee can think on their feet and how well they can sell themselves. Tricky questions can also cause ill-prepared candidates to stumble or reveal unflattering information about themselves.
These pesky questions also help hiring managers differentiate potential hires. Job candidates have come to expect and prepare for a variety of common sales interview questions. But canned answers don't set interviewees apart from the rest. Hiring managers aren't interested in rehearsed responses, and they're looking for genuine answers.
With that being said, the sales interview question that many sales professionals struggle with the most is, "Why do you want to work in sales?"
You may hear other variations of the question, such as:
What made you choose sales?
What do you enjoy about working in sales?
Why did you choose sales over other careers?
How did you get into sales? Why did you stay in the industry?
Interviewers ask this question to gain insights into your level of commitment. If you got into sales because it was the only job available at the time, it shows you may not have the passion and commitment they are looking for in a candidate.
But if you got into sales because you have a passion and genuine interest in the industry, it could be a sign to the sales recruiter that you are a potential long-term fit. They want to understand your motivation and if you have the drive to be successful.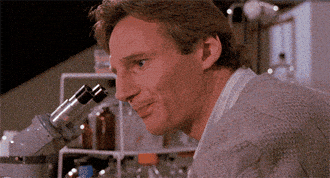 1. How Not to Answer "Why Sales?"
This is a question you should be prepared to answer. "Because I like sales" is not the approach you should take. For starters, it shows you may not have been prepared for the question. It could also cause the interviewer to question your dedication and passion for sales.
Also, never respond to this question by saying that you like the money. Obviously, this shows that money is your main motivating factor. Even if money is why you got into sales, it's not something to communicate during an interview.
2. The Best Approach to Answering "Why Sales?"
To answer this question effectively, there are certain things you should address in your response:
Your track record of success in sales
A moment when you discovered your passion for sales
Examples of situations that prove your passion for the industry and motivation to help others
Craft your answer based on personal experiences and successes. This will help you differentiate from other candidates, especially if they provide ill-prepared or canned answers to this common sales job interview questions.
Remember, even if it's a common question, don't overlook its importance.
Get More Interview Tips From Toronto Sales Recruiters
How to Sell a Product in an Interview: 5 Tips from Sales Experts
The 6 Trickiest Interview Questions and Tips to Ace Them
Sell Yourself in Your Sales Interview! 8 Helpful Tips
Sales Interview Preparation Checklist: The 10 Best Ways to Prepare
8 Terrific Questions to Ask Your Recruiter at the End of Your Interview
9 Clever Ways to Start Your Sales Interview & Make a Memorable First Impression
---
SalesForce Search is a sales recruiting company that specializes in the recruitment and placement of sales professionals. We recruit salespeople in every sector of the economy including, software, manufacturing, financial services, and medical devices. Find the right salesperson for your organization, start your search here.