Our sales recruiters are experts on solving common sales interview questions that you may find yourself struggling to answer. One of the harder moments to prepare for is when you are asked to sell a product in an interview.
It's a simple test, you're in a job interview and you are asked to sell a product to the interviewer. The first thing to do is NOT panic! It's a common sales interview strategy to see what you can do when put on the spot. "Sell me this pen" might not be the exact question you will have to answer, but you'll definitely need to "sell them" something in the interview.
Here are some tips from Toronto sales recruiters on how to approach this common sales interview request:
1. Take a moment to think about your answer
Don't rush into your sales pitch right away. Take a moment to think about the product, how it relates to the interview, and the key features they would find valuable. Then create a story around this information and start your pitch. Remember, the main reason interviewers ask this question is to see how well you handle unexpected tasks under pressure.
2. Ask questions to find the needs gap
Don't be afraid to ask your interviewer questions about the product. Probing them and learning more about the item from their perspective demonstrates your customer-centric approach. It also allows you to gain more insight into the best way to sell the item. The ability to listen to the customer is one of the most important skills a salesperson can have. Here are a few questions you can ask your interviewer to help sell the product:
What are your desired results?
What would you rate this product /10?
How are you currently meeting your needs?
Which quality is most important to you?
What is your budget?
Depending on what it is you are selling, you can adapt your questions to make sense for the product. The key is to ask open-ended questions that get them talking.
3. Be creative and have fun with it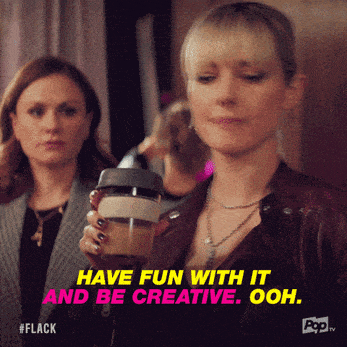 The interviewer is not looking for a canned answer they have heard before. They are looking for you to be creative with your approach, so have fun with it! Show the interviewer how well you think on your feet. Have confidence, show your sales skills, and give them a sales presentation that will make you memorable.
4. Ask for the sale
Naturally, once you make your pitch, you should follow up by attempting to close the sale. If the interviewer puts up reservations, go with it and probe deeper into their pain points to get to the root of why they won't buy. Closing is the hardest part of any sales job, and objections should be expected. If you handle rejections tactfully, it will demonstrate the determination and resilience that interviewers are looking for in a salesperson. Close with a summary statement and request for their business.
5. Prepare ahead of time
If you are reading this blog post, then you are a step ahead of the game. Consider questions such as this when preparing for an interview. Choose a couple objects you have in front of you and practice how you would pitch them. Going through this exercise a few times will help you think better on your feet if you are asked the question.
More Tips from Our Sales Experts
Get more tips from sales recruiters by reading these insightful blog posts:
How to Explain Leaving a Job on Bad Terms During Your Sales Interview
The Perfect Answer for "Tell Me About Yourself"
5 Best Practices to Follow After a Sales Interview
---
SalesForce Search is a Toronto sales recruiting agency that specializes in the recruitment and placement of sales professionals. We recruit sales people in every sector of the economy including, software, manufacturing, financial services, and medical devices. Find the right salesperson for your organization, start your search here.