When was the last time you took a vacation? With the inability of people to travel because of COVID, fewer are using up their vacation time.
Many employees are forgoing their vacation time because everything is closed. Even though staycations are an option, people are choosing to work.
However, this is creating a potential issue. People are working longer with less work-life balance. This creates a "mental health build-up from lack of vacation time," which can lead to burnout, lower productivity levels, and other issues.
Vacation is important to help employees decompress and recharge. Therefore, it's important for organizations to encourage people to use their vacation time.
Here are some good ways to encourage time off.
1. Lead by Example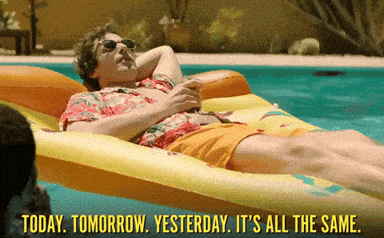 If you want your people to take their vacation time, you need to practice what you preach. You also need to take time off. Let your team know that you are taking a day off or have upcoming vacation time. This helps to set an example for your team.
2. Have a Vacation Policy in Place
Clearly communicate your company vacation policy. In addition to making sure it meets your provincial requirements, lay out the parameters employees need to follow when taking time off. Use this as a means to show your employees you value them and want them to take time off to recharge.
3. Eliminate Vacation Shaming
People should never feel bad about taking vacation time. They are fully entitled to it. Discourage managers and employees from making people feel bad about taking time off. Even something as simple as a throw-away joke or comment in jest can make people ashamed about vacationing. Work to eliminate this from your workplace.
4. Reward Employees With Time Off
Show your appreciation to your employees by giving them paid days off. You can reward them because they meet performance goals or maybe they have been putting in extra time. These actions show you see the importance of taking time off. This can help encourage your people to take time off themselves.
5. Show Excitement
Be genuinely interested and happy when your people take time off. Take an interest in your people's vacations. Ask them about their plans and be excited for them to spend more time with their family or engage in activities they enjoy.
6. Include It as a Hiring Perk
Promote your company's stance on taking a vacation in job ads. Highlight the amount of vacation time and note you encourage your people to use all their vacation days. This will help establish vacation as part of your company culture and wellness program.
People need to take time off to recharge and refocus. When people are well rested and have a good work-life balance, they will be more productive. This will only benefit your business.
Read More on Our Sales Recruiting Blog
5 Sales Tips for Small Business Owners
4 Proven Ways to Find Better Salespeople
4 Reasons Why COVID Is the Ideal Time to Recruit Sales Talent