Sales in your department are low. Overall revenue is down. And the big boss wants to why. As the sales manager, it's up to you to get to the bottom of the issue, to make changes, and to fix the problem so that your sales team doesn't fall short of its goals.
Unfortunately, diagnosing falling sales is easier said done. There are many possible reasons for a drop in sales.
Below, we've detailed several of the many reasons for a drop in sales. Maybe one reason will jump out at you as the obvious culprit, or maybe you'll need to go down the list, reason by reason, until you eliminate all of the possible problems in order to ultimately find the one that is causing the plummet.
1. Changes in Senior Management
If you've recently been appointed as sales manager and sales are now down, you might think you're the problem. Don't take it personally. Any big change in senior management can impact sales results, even months later. Be clear and honest about the changes that you're making and about your new expectations to ensure smooth sailing.
2. Poor Compensation Plan
Is your old compensation plan no longer effective? Is your new compensation plan too confusing? Make sure your compensation plan works to motivate your salespeople while helping your company achieve its overall business goals. An effective compensation plan is simple, easy to understand, and structured to motivate.
3. Poor Marketing and Sales Alignment
If your salespeople and the marketing team aren't getting along, sharing information, or collaborating, it can affect sales. Have there been recent changes in the marketing team or marketing strategy that might be affecting the numbers? Your salespeople depend on the marketers to give them qualified leads, so this might be a problem.
4. Old-School Selling Techniques
There are some old-school selling techniques that still work today. However, there are some that need to be ditched immediately. If you're still making your salespeople cold call leads or go door to door for sales, this is no doubt one of the top potential reasons for a drop in sales at your company. These types of selling techniques just don't work anymore. Following the principles of inbound selling is a better way to go.
5. No Follow Up
Your reps need to follow up on their qualified leads. If you've noticed that they keep forgetting to follow up or are too busy and end up ignoring leads, it's no wonder that fewer deals are being closed. If they need help with reminders to follow up, there are many sales enablement tools on the market that can help.
6. Poor Hiring
It can be tough to hire top sales talent. You need sales reps who are smart, dedicated, hardworking, passionate, and coachable. You need reps who can qualify, build relationships, negotiate, and close. If you've recently hired new sales professionals, you might see a drop in sales because they're underperforming.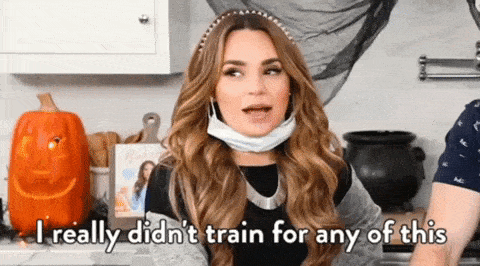 7. Poor Training
Is your training program as intensive and effective as it could be? Many sales managers just throw new hires to the wolves and essentially set them up to fail. If you don't spend adequate time, effort, and resources on training, it's definitely one of the possible reasons for a drop in sales.
8. Ignoring Your Competitors
Your competitor might have just come out with an innovative new marketing campaign or a top-of-the-line product that's unmatched, and this could be why your sales are currently suffering. You need to have your competition on your radar at all times, so you can react effectively and quickly.
9. Lack of Motivation
Your salespeople could be in a slump, and it's up to you to get them motivated. Unmotivated salespeople result in reduced productivity, which in turn results in a drop in sales. Consider fun and creative sales contests to get them motivated to succeed
Read More Sales Tips On Our Sales Recruiter Blog:
4 Reasons Why Sales Enablement Is More Important than Ever
How to Hire Top-Performing Sales Executives in 2021