Do sales jobs pay well? They absolutely can! Compensation is one of the top reasons people are attracted to careers in sales. There is an opportunity to make a great living, especially if you work for a commission with no cap or a high ceiling. Knowing that you are compensated based on your performance is very attractive to self-motivated individuals.
But, if you are not paying your sales staff enough, you could run into issues attracting and retaining them. Offering competitive pay is one thing, but the pandemic has complicated things to a greater degree.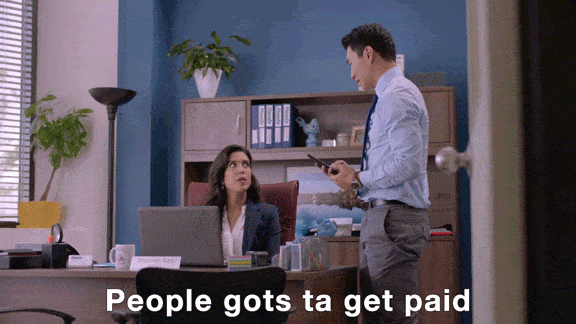 The pandemic forced some companies to lay off staff permanently or temporarily. Perhaps your company was able to keep people working on a part-time or semi-regular basis, but not quite at the level prior to the start of COVID-19.
As the economy opens up, it's expected there will be a hiring spree. Many sales companies are going to build up their sales teams once again. Are you one of them? If you plan on hiring back your sales team or recruiting new talent, how are you planning to pay them?
Are you paying them less than what you would have pre-pandemic? At the same level? Or do you have a new pay structure because of your current financial situation?
How to Determine If You Are Paying Your Sales Team Enough
How much you pay your sales team can make a huge difference in the quality of candidates you attract and your ability to meet your sales targets. There are two important things you need to know when setting compensation amounts for your sales team:
How much you can afford to pay them.
The industry average for compensation.
Here is some information you will need in order to determine whether you are paying your sales staff enough:
What are your annual profits? How much money are you bringing in?
What are your sales goals for the year?
What is your payroll budget?
How are you paying your people? Straight salary, commission only, a combination, bonuses?
What other benefits are included in your compensation package?
What is the industry average for each position on your sales team?
By answering the above questions, you can quickly get a sense of your current compensation practices and compare them to industry averages. You will also be able to determine if you are paying your sales reps enough. You will know if you have the budget to pay them more.
If you are paying lower than the industry average, you can formulate a plan based on your findings to increase compensation in a way that makes sense for your company.
Get More Advice on Our Sales Recruiting Blog
Should You Hire Salespeople Who Aren't Natural Sellers?
How Much Sales Admin Support Is Too Much? How to Calculate the Right Sales to Support Staff Ratio
Sales Candidates Are Ghosting Employers. Here's How You Can Avoid It