Just when you think you have found a great candidate, they disappear without a trace. It is called ghosting, and it has become a huge issue for sales companies. The recruiting process is already challenging enough but having candidates ghost employers during the hiring process adds a new concern.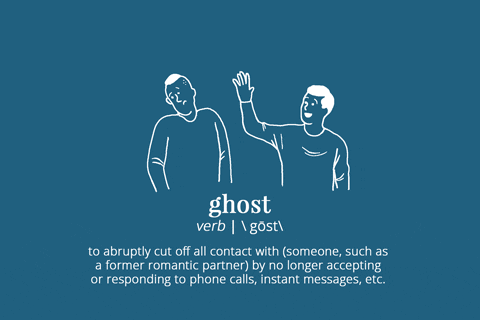 What Is Ghosting?
While the term originally referred to friends or love interests, it has expanded into the recruiting space.
Oxford Languages defines ghosting as:
"the practice of ending a personal relationship with someone by suddenly and without explanation withdrawing from all communication."
Here is another definition by Urban Dictionary:
"When a person cuts off all communication with their friends or the person they're dating, with zero warning or notice beforehand. You'll mostly see them avoiding friend's phone calls, social media, and avoiding them in public."
From a sales recruiting perspective, ghosting is the process of a candidate suddenly disengaging from communications with an employer about an available role at different stages of the hiring process.
Why Do You Need to Address Ghosting?
The further you get in the recruiting process, the more inconvenient and costly getting ghosted can become.  This example illustrates why you need to address ghosting:
You've found the right person for the job. You eliminate other candidates, and you are ready to offer them the job. Your HR team reaches out to the candidate to set up a call to make a formal offer and then NOTHING. Complete silence from the candidate. They don't respond to your calls or emails. They've ghosted you.
If this happens, you've not only lost a top candidate, you have lost all the time and resources spent on recruiting them AND you need to re-engage other candidates or start the process over altogether. Preventing getting ghosted can help you avoid this less-than-ideal situation.
What Can You Do to Avoid Being Ghosted
There are some things you can do throughout the recruiting process to reduce the odds you will ghosted by a candidate.
Stay in constant communication: Make sure to regularly update candidates and stay in touch, even if you don't have any news for them.
Give them a timeline: Explain how your hiring process works. Give them a timeline for when they can expect to hear from you.
Send out offers in a timely manner: If you have decided on a candidate, send out an employment offer as soon as possible. The longer you wait to make that offer, the more time you are giving another company to swoop in.
Provide a great candidate experience: Don't give a candidate a reason to want to ghost you. If you are interested in hiring them, make it known. Highlight the advantages of working for your company and how they aligned with the candidate's personal career goals.
Preventing ghosting really comes down to treating others the way you want to be treated. If you are vague or there are large gaps in communication from your end, you can't expect candidates to wait around, especially top sales candidates who are in high demand.
Read More on Our Sales Recruiting Blog
Waiting Sucks! 4 Things to Consider Doing While Waiting to Hear Back About a Sales Job
What Happens When You Accept a Counteroffer?
4 Proven Ways to Find Better Salespeople
8 Unhirable Sales Candidate Habits to Watch Out for When Recruiting