Sales training is required whenever someone new is brought onto your sales team. Finding great sales talent and bringing them into your organization is only part of the process. For you to fully utilize the talents of your new salespeople, you need to have a strong onboarding process. There is a lot to learn. New reps need to get used to their surroundings, familiarize themselves with your sales process and best practices, not to mention learning about the other things associated with a new job.
As an employer, you are tasked with making the onboarding process as simple and effective as possible. Here we will provide you with a checklist for running a successful onboarding process for sales professionals.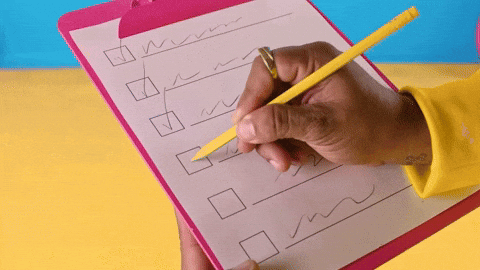 Onboarding Checklist to Ramp Up New Sales Reps
1.Customize the sales training to the new hire's needs: No two employees have the same onboarding needs. Talk with the new hire about the areas they need to learn about most. For some, it could be the sales process; for others, it could be product knowledge. Adjust training to help them ramp up quicker.
2.Start onboarding as soon as possible: Effective onboarding starts during the recruiting process. You can do this by providing detailed information about the company culture, job roles, and other information candidates will need to know if they are hired.
3.Plan out everything: Onboarding is a process that evolves over time. Plan out each step in the onboarding process so new hires can hit the ground running. Have their first days or even week planned out for them.
4.Engage new hires in company culture: New hires should have some commonalities and be a good fit with your company culture. It's something you would have addressed during the hiring process. Once they are hired, it's important to help them adapt to their new environment. Help them understand the company structure and internal processes, company values, and office terminology.
5.Help them connect with the team: Starting a new job is intimidating. It's imperative for sales leaders and those assisting with the onboarding process to help new hires connect with others in the organization. Set up meet-and-greets, coffee, and meetings to help them connect with as many new people as possible.
6.Review and continuation: Onboarding is an ongoing process. Once a person has had some time to get into the job, it's important to check in with them to see where they are. Do they need more training? Are they struggling with some things? Where are they thriving? Offer continued support as needed.
Read More About Sales Recruiting, Onboarding, and Training
4 Reasons Why COVID Is the Ideal Time to Recruit Sales Talent
5 Ways to Find Top Salespeople in Today's Environment
How to Close a Top Sales Candidate When They Have Multiple Offers – 7 Tips From Sales Recruiters
8 Ways to Optimize Your Sales Job Description to Entice Top Talent