The remote job interview has become the go-to method for evaluating job candidates. While some of the interviews are over the phone, most are completed online through video conferencing software. But the objective remains the same—to identify the best person for the job. In doing so, you also need to spot unsuitable sales candidates and eliminate them from contention.
It can be a little more challenging to identify personal traits or "tells" remotely, but you still need to do it. Our sales recruiters have comprised the following list of ways you can identify unsuitable candidates during remote sales job interviews:
1. What Is in the Background?
Video job interviews are interesting in the sense that you can get a glimpse into the personality of the sales candidate. How? By looking at what is in the background of the video. Does the candidate have a home office? Are they at the kitchen table? What noise can you hear in the background? What do you see hanging on the walls? All of this information can tell you something about them.
2. They Have Too Many Tech Problems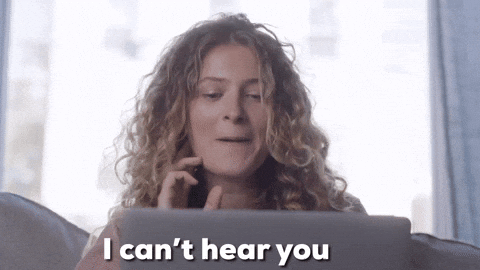 Tech skills and knowledge are essential today. Remote interviews allow you to see how tech-savvy a sales candidate is during the interview. Did they have tech issues? Were they able to easily follow your instructions? Did they make a mistake or have trouble adjusting the settings for the meeting?
3. They Are Referring to Notes Too Much During the Interview
Remote interviews give candidates a tool they don't have during in-person interviews. They can use notes. While using notes is a good strategy, it should not become a crutch. If a sales candidate is referring to notes too much or they appear to be reading from them, it could be a sign they are not as prepared as they should be for the interview.
4. How Have They Handled the Pandemic Experience?
Does the sales candidate have experience working remotely? What has their experience been during the pandemic? Having they been taking initiative? What adversity have they faced? How a sales candidate has managed their time during the pandemic can shed some light on their character and resolve.
5. Involve Others in the Interview Process
Having multiple people be part of the interview process can help you get a more holistic perspective of a candidate. Others may pick up on red flags that you do not, and vice versa. Using a team instead of one person for interviews can help reduce bias and ensure the sales candidate is assessed using a number of perspectives.
Get More Sales Recruiting Advice
5 Ways to Find Top Salespeople in Today's Environment
7 Reasons Your Company Is Missing Top Sales Talent
7 Skills You Aren't Looking For But Should Be, in Sales Hiring
6 Tips for Recruiting Sales Candidates Over the Phone