There are a number of reasons for a drop in sales that can easily be avoided, potentially saving you and your company from suffering huge losses. In order to repair the damage as efficiently and effectively as possible, you'll need to be aware of what could be causing this decline in sales and have the knowledge to identify its source right away. Our sales recruiters have listed 5 causes for a decline in sales, and how you can do something about it.
1. Ineffective Management
Ineffective management can be rooted in a number of issues:
not holding the right people accountable
no reward systems
poor metrics
abrupt changes to the sales process
These can all be reasons for a drop in sales. What they all have in common is that they show weakness at the management level, which trickles down throughout the company and causes a lack of confidence from the sales team. When management comes across to its employees as ineffective, chances are the team will also be unsuccessful in making their sales.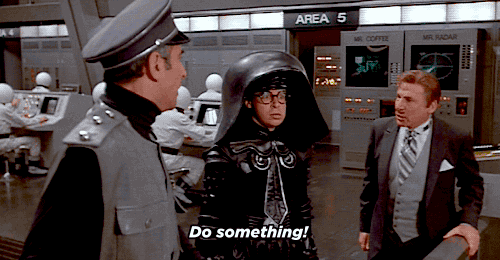 Reorganizing management and how they operate can return the consistency needed to generate sales from a team that has faith in how they're being run.
2. Poor Sales Forecasting
Forecasting isn't the most thrilling task, but failing to do so is one of the causes for a decline in sales. Oftentimes forecasting can fail to be effective without the use of empirical data; you're essentially guessing your projections and this can be unreliable and unrealistic.
Good sales forecasting requires:
a good sales strategy
an understanding of your buyer's behaviour
continual improvement
When you consider the diverse contributing factors that make up a forecast, the process can be helpful for strengthening your sales strategy and remedying a drop in sales.
3. Bad Hires
Simply put, a bad hire is extremely costly. It's more than the inconvenience of having to go through the hiring process from the beginning; we all know time is money, and hiring can be lengthy. Then there is the cost of training, plus the opportunities and relationships they lost during their time working for you.
Having talented sales reps can make all the difference in turning a profit and maintaining your sales quota; if you're failing to find strong candidates, consider reconfiguring your hiring process. If that idea seems overwhelming, it may be time to partner with a recruitment agency.
When you work with recruitment experts, you'll gain from their special knowledge of the field, tap into their pool of candidates, and ultimately hire the best person for the job—one who won't negatively impact your sales.
4. Minimal Sales Training
Training is critical to success, and a lack of initial training and coaching along the way can lead to a significant drop in sales. You may have hired a natural salesperson, but that doesn't mean they don't need training and guidance. It's crucial they have a thorough knowledge of the product or service you're providing so they'll know your clients' concerns and solutions before they voice them.
Sales calls can come with curveballs that even the most experienced rep is thrown off by; when the whole team learns from others' experiences, you can avoid rejection.
5. Outdated Marketing Techniques
In today's competitive market, one reason for a drop in sales can be from using stale approaches to connect with new prospects. Tactics like cold calling are extremely time-consuming and have a very low success rate—it's all in the stats: 90.9% of the time, cold calling doesn't work, and less than 2% of phone calls actually lead to a meeting.
Not using innovative sales strategies and relying on outbound marketing techniques can leave your company behind, while your competition is actively attracting inbound leads. When sales are flat or dropping, implementing inbound marketing techniques such as SEO and blogging will cause a long-term and sustainable turnaround.
Read More From Our Sales Recruiting Blog
9 Possible Reasons For A Drop In Sales
4 Sales Questions To Identify A Change In Customer Needs
5 Ways To Increase Sales During A Pandemic
---
SalesForce Search is a Toronto sales recruiting company that specializes in the recruitment and placement of sales professionals. We recruit salespeople in every sector of the economy including, software, manufacturing, financial services, and medical devices. Find the right salesperson for your organization, start your search here.