Sales are on the decline for most businesses during the pandemic. But it may not be entirely due to the global shift in operations. If you adapt to meet your client's changing needs due to the new lifestyle brought on by COVID-19, you may be able to increase sales. There are opportunities to sustain or even increase your sales if you take a few strategic steps in the right direction.
"As companies settle into the reality that the current state of things might be the new normal, they need to shift their focus from temporary fixes to a fresh approach to your organizational strategy. For any business that relies on direct sales to drive revenue, it's time to systematically update your sales organization for the world we're living in now," says Scott Edinger on Harvard Business Review.
Here are 5 tips from Toronto sales recruiters to refine company sales operations to keep your business growing despite the decrease in demand.
1. Make Sure Your Business Is Relevant
It's impossible to ignore the massive changes this pandemic has made to our daily lives. What was once a perfect strategy, may no longer be relevant today. Therefore, you should re-evaluate your offerings to make sure it aligns with the current market trends in your respective business.
While this may be easier for some businesses than others, it can be done. The retail and restaurant industries are great examples of adjusting to the changing times. For example, many apparel manufacturers have made the shift to designing and selling masks. Formerly dine-in only restaurants have changed their business to offer take out and delivery. There have even been cases of alcohol companies changing up operations to produce hand sanitizer.
2. Improve Communication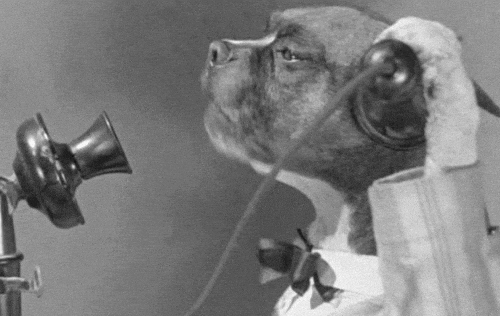 The days of face-to-face interaction are on hiatus with the advent of mandatory masks in public spaces and online communication taking priority over in-person conversations. The solution is to improve your communication channels. Some questions to ask are as follows:
Is there an increase in confusion regarding what your business offers?
Does your messaging often get misinterpreted?
Are productivity rates decreasing amongst employees?
Was there a notable shift in phone/email/website communication?
Were your sales performances better before the pandemic?
A simple miscommunication could be what is preventing you from better understanding your customers' needs at this time.
If you answered yes to one or more of these questions, maybe it's time to rethink the way your company is communicating to customers and co-workers. As a result, you may discover a permanent increase in sales even after the pandemic is over.
3. Adjust Your Marketing Goals
Sales and marketing go hand in hand; you can't increase sales without improving your marketing strategy. That doesn't change during a pandemic. Adjusting your marketing strategy to showcase the changes you've made to your business in regard to COVID-19 might be a great place to start.
Show how your company has made changes to operations, explain the safety precautions you are taking, and speak directly to your customers about what you are doing to support them during this trying time.
It's also a good idea to comb through old campaigns and social media posts to remove the following:
Inappropriate humour that pertains to the pandemic, virus, lockdowns, etc.
Information that is no longer applicable to your current business model
Insensitive remarks about current coronavirus trends, the economy, politics, etc.
Offers that are impossible to sell due to a change in health and safety procedures
The better you can communicate and resonate with your customers during this time, the more willing they will be to do business with your brand.
4. Focus on Customer Experience
A pandemic is a time to show your customers what you are really made of. Now is a great opportunity to rethink how you offer value to your customers through your interactions with them. Even amid social distancing and remote communications, think about how you can create a unique and memorable experience. Work on becoming a reputable and trusted resource for your customer base.
5. Plan for the Future
In sales, you always need to be looking forward. While it may be challenging to do so now with so much unpredictability ahead, it's still vital for companies to have a plan for the future. You may even want to have multiple plans. Think about the different scenarios that could play out for your company with the coronavirus going forward. Think of ways you could leverage each situation to sustain and improve sales.
Taking a multi-faceted approach can help you plan out a variety of scenarios and know which actions you'll take if they occur.
The pandemic can be an opportunity for your company. Even though many other companies are seeing a decline in sales doesn't mean you have to see a drop as well. A strong strategic sales plan can help you sustain and even thrive.
Read More From Our Sales Recruitment Blog
How to Prepare Your Sales Team for the COVID Second Wave
5 Effective Ways to Manage Your Sales Team During a Crisis
How to Motivate Your Sales Team to Survive a Tough Market
6 Ways Your Sales Hiring Strategy Must Change Post-COVID
7 Creative Ways to Close More Deals During the COVID Era
---
SalesForce Search is a Toronto sales recruiting company that specializes in the recruitment and placement of sales professionals. We recruit salespeople in every sector of the economy including, software, manufacturing, financial services, and medical devices. Find the right salesperson for your organization, start your search here.