Understanding your customers' needs is paramount. The ability for sales reps to identify their customers' needs in detail is a key success factor. The more you know about your customers, the more effectively you will be able to provide them with solutions that are in alignment with their business objectives.
Naturally, your customers' needs will change over time. Their product or service requirements can grow, be scaled back, or expand. As a sales rep, it's your job to work with your customers to ensure you are addressing their changing needs.
Having ongoing dialogues and maintaining good rapport will help you. The best way to do this is to ask the right types of questions when you talk to your customers. Our sales recruiters offer up some highly effective questions to ask to identify a change in your customers' needs:
1. Did You Meet Your Business Objectives Last Year/Quarter?
Past performance is a key indicator of predictable future action. If a company had a down year, it can be inferred that a change may be on the horizon. Or even if a company had a banner year, they may want to ramp things up even more to have continued success. Asking about performance can help you baseline the potential for a change in customer needs.
2. What Is Your Main Focus Right Now?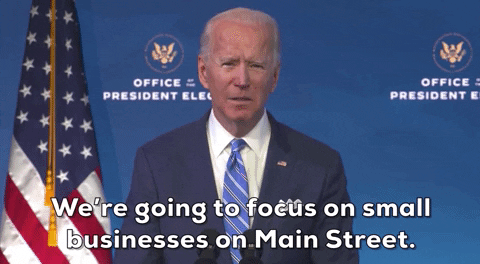 Your customers have a lot of needs. Business is fluid. Your ability to understand the trends in your customer's business will help you gain a better grasp of what is important to them presently. If it's something new, then you can expect a change in need.
3. What Made You Look into Our Product/Service?
Whether the customer filled out a request form on your website, you collected data about their web search on your site, or they sent you a message about one of your products, understanding why they started the search will give you an indication about their intentions.
There are many reasons why a customer's needs could change. Getting an answer to this question can tell you a lot about their timeline, why they may need to change, and how serious they are about addressing a new need.
4. Are You Satisfied With Our Product/Service?
A customer's level of satisfaction with the solutions you offer can tell you whether a change is on the horizon. A certain level of dissatisfaction with your product doesn't mean they are not happy (although it can). It can also signify their needs are changing. For example, they may need additional capabilities that their current product or service cannot deliver, so an upgrade to a more comprehensive service may be needed.
Failure to understand your customers' needs can be detrimental to your sales success. Always have your finger on the pulse of your customers' needs as they change over time.
Read More From Our Sales Recruiting Blog
How a Positive Mindset Can Make You a Better Salesperson
Don't Give Up! 4 Ways to Salvage a Sale
To Send or Not to Send? 5 Tips to Use Texting as a Sales Tool
7 Innovative Tactics Sales Pros Can Learn From the Marketing Department