Working for a bad sales manager can make your job miserable. In the past, if you got stuck with a manager you didn't get along with, you just had to deal with it. You had to make the best of the situation.
Most people quit because of their manager. If you have a bad manager, you've likely thought about quitting. Fortunately, you don't have to work for a bad sales manager anymore.
As we come out of the pandemic, the great resignation, and many organizations being short of staff, it has created a candidate's market. It's an ample situation for you to consider your job options if you no longer want to work for your sales manager.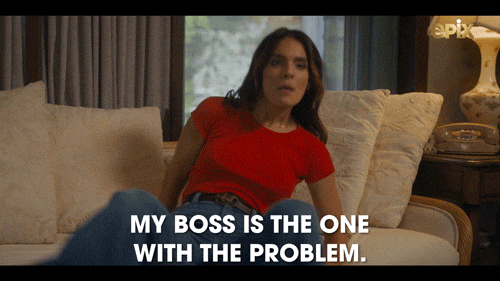 Now is the time to take advantage of the recent job availabilities. When you search for jobs, you don't have to settle. You can be picky and look for the right sales situation to avoid a bad boss. Forward-thinking companies understand the value of having high-performing sales reps, and they won't allow a poor sales manager to negatively impact company sales performance.
So, you don't need to suffer anymore. Start looking for another sales job and find a situation where you can be happy and thrive.
What to Do When You Have a Bad Manager
Are you working for a bad sales manager currently? Here are some things you can do to improve the situation and see things through as you weigh your career options:
Focus on results: If you are a top sales rep and always meet your sales targets, your manager will be able to see your value and perhaps change their attitude toward you.
Have an open conversation: Sometimes there can be a miscommunication or disconnect that is causing friction. Talk with your manager about the best way to work together.
Try to make things better: Rather than dwell on the situation, see if there is anything you can do to improve things. Try to see your manager's perspective.
Don't take it personally: A person becomes a bad sales manager on their own merit. So, try not to take it personally.
You have options. So, make the best of the situation until you can move on to another sales job.
Get Sales Job Search Tips on Our Blog
The Best Sales Recruiter Advice You're Not Taking
4 Creative Ways to Impress a Recruiter Before They Meet You
Don't Have All the Job Requirements? 5 Ways to Still Impress Your Sales Recruiter