Candidates with a strong list of soft skills are increasingly in demand in the sales industry. With the changes in the workplace brought on due to the coronavirus, the need for people with soft skills is even more pronounced.
It's often the case that companies can find those with hard sales skills. But companies need more than this. They understand the need to find people who behave and think in a certain way. Companies need people with emotional intelligence. They want people who can adapt to ongoing change and are effective communicators and know how to work well with others. As a sales professional, this means you need to ensure soft skills are highlighted and prominent on your resume.
Our Toronto sales recruiters outline the top soft skills to add to your sales job resume:
Most In Demand Soft Skills in 2020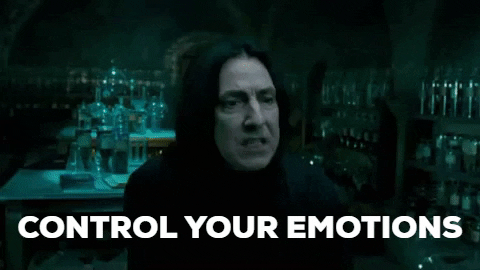 According to the LinkedIn Talent Blog, many companies are focusing on emotional intelligence and other related soft skills.
"While hard skills are usually very specific to a person's role in their company, the top soft skills — creativity, persuasion, collaboration, adaptability, emotional intelligence — are needed to be successful in nearly any role," says Bruce Anderson.
"New to the list this year, emotional intelligence has different meanings to different people. But Daniel Goleman, author of the 1995 best-seller Emotional Intelligence, has pointed to a mix of self-awareness, self-regulation, social skill, empathy, and motivation. Others cite the ability to recognize emotions, your own and those of others, and to use emotional information as fuel for productive thinking and behavior," he adds.
Top 5 Soft Skills
Here are the 5 top soft skills that companies need the most in 2020:
Creativity: No two customers are looking for the same sales solution. They have different needs, motivations, and consider unique factors when making a purchase decision. Sales professionals need to be creative to offer customized sales solutions based on each customer's individual needs.
Persuasion: You need to be persuasive to be successful at sales. You need to have the ability to help customers see the benefits of working with your organization and choosing your sales solution.
Collaboration: Companies want people who can work well with the entire sales team. Collaboration often leads to the best results.
Adaptability: Things are constantly in flux today. The coronavirus has added another dimension of uncertainty. Sales professionals must be able to quickly adapt to changing market conditions, work environments, and sales processes.
Emotional Intelligence: If you can understand the customer's perspective, you will be in a better position to offer them a real solution. Emotional intelligence helps you better understand the emotions at play. You can be sympathetic to your customer's situation and better understand how to serve them.
Other Soft Skills You Should Add to Your Sales Job Resume
In addition to the top soft skills above, here are other soft skills you could add to your resume based on the job description and your specific skills and experience:
Communications: Listening, negotiations, writing, verbal communications
Critical thinking: Innovation, logic, problem solving, troubleshooting
Work ethic: Organization, motivation, reliability, self-starter
Leadership: Decision making, project management, people management
Which Soft skills Should You Include?
There is no shortage of skills you could list on your resume. So, which ones should you include? You need to identify the skills that are your strong point. Remember you have limited space on your resume to include them. Focus on your strengths and soft skills that are applicable to a sales environment.
To figure out which skills to include:
Review the job description
Get some career mentorship
Speak with other trusted colleagues
Match what others say about you and the relevant soft skills listed in the job ad
How Should I Display Soft Skills on My Resume?
The most effective way to highlight your soft skills is to create a stand-alone section. You can call it something as simple as "soft skills". Focus on the top 3-5 soft skills that are applicable to the job. Bullet points will suffice. If possible, quantify the skill with an example of the impact you've had at a previous job.
For example:
Expert negotiation skills: Successfully negotiated new vendor contracts, saving our organization $10,000 annually
Make sure you match your skills with what the company is looking for. Creating that connection is the key thing to help you stand out as a candidate.
Soft skills will continue to play a more important role in what companies look for in candidates. Make sure to highlight your soft skills on your resume. It can help you get a sales job interview.
More Sales Job Search Advice
Adding soft skills to your resume is not the only way to enhance your candidate status. Check out these other insightful blogs about mistakes to avoid, ways to sell yourself in an interview, and more:
8 Things to Do During the First Week of a New Sales Job
Want to Ensure You Get That Sales Job? 4 Things to Avoid
6 Common Types of Sales Jobs: Which Is the Right One for You?
3 Ways to Sell Yourself in a Sales Interview
5 Common Issues Found in Sales Cover Letters
---
SalesForce Search is a Toronto sales recruiting company that specializes in the recruitment and placement of sales professionals. We recruit salespeople in every sector of the economy including, software, manufacturing, financial services, and medical devices. Find the right salesperson for your organization, start your search here.