Counteroffers are becoming more common. Companies are taking action to keep their best people in-house. More companies are trying to poach good people. Top-performing employees are also less willing to stay with a company where they feel undervalued. Overall, employees, including sales professionals, are more likely than ever to make a career move.
If you are planning to leave your current employer and move on to another sales organization, you could receive a counteroffer. But it may not be in your best interests to accept it, even if it's very enticing. We'll explain to you below why it's not a good move to accept a counteroffer and how you should turn it down the right way:
Why Accepting a Counteroffer Is Not a Good Move
If you have already taken the steps to interview for a new job and have received an offer of employment, you have a reason for wanting to leave in the first place. Don't lose sight of this just because your employer chooses to make you a counteroffer:
Counteroffers are reactionary: Ask yourself why your employer didn't take these steps previously.
Money is not everything: Will a bump in salary or a new title really change the issues you had for wanting to leave in the first place?
Damaged employer relationships: The fact that you want to leave can damage your relationship with your employers. Your manager and others could feel hurt you decided to leave. Coming back on a counteroffer could make things awkward.
Do you really want to stay? Counteroffers will cause you to second guess your decision. Don't lose sight of the reasons you want to work for the new company that offered you a job.
How Do You Turn Down a Counteroffer Politely?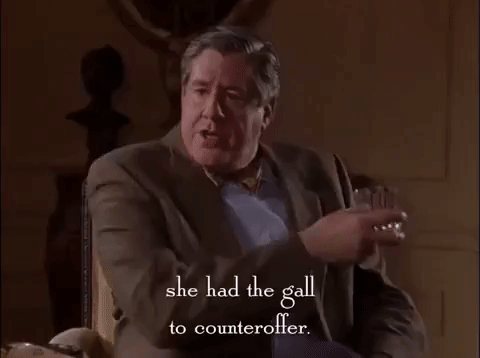 There is a right way and a wrong way to turn down a counteroffer. Here is the best way to approach the situation:
Review the counteroffer: Look at what the company is offering. Come up with your reasons why you are choosing to leave.
Be timely: Give your employer your decision as soon as possible. This will allow them the maximum time to start looking for your replacement.
Be flexible: Be flexible with your employer about timelines, providing support while you exit the role, and other requests from them.
Be gracious: Always say thank you for the opportunity.
Get More Insights From Our Sales Recruiting Blog
The Best Sales Recruiter Advice You're Not Taking
4 Creative Ways to Impress a Recruiter Before They Meet You
Don't Have All the Job Requirements? 5 Ways to Still Impress Your Sales Recruiter
The 6 WORST Job Search Mistakes Recruiters Agree Will Cost You That Sales Job