We're at the point right now where you need to step up your sales job interview game. Remote interviews are currently your only option to assess candidates and make them want to work for your organization. So, it's important to put the effort into running virtual sales interviews that give the best possible representation of your organization. We outline some tips to do this below.
Tips to Run a Highly Engaging Virtual Sales Job Interview
Follow these tips to effectively engage sales talent during online remote job interviews:
Perfect the technology: A seamless technology experience is a vital part of a successful virtual sales job interview. Use technology candidates can easily access and use. Make sure you have all the bugs worked out before you start the interview process.
Share information ahead of the interview: Expectations for the interview can be somewhat up in the air from a candidate's perspective. Share as much useful information as you can about the technology, interview process, and expectations to put a candidate's mind at ease.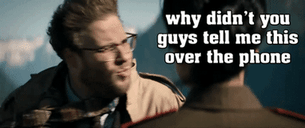 Know as much about the candidate as possible: Do your homework. There is something lost in translation when interacting with people online via video. You can remedy this by putting more effort into getting to know as much about a candidate as possible before the interview. This will help you create a more engaging experience for them.
Involve more people in the interview: If you can't show people what your company culture is all about in person, then bring it to them. Get some of your current sales reps to take part in the interview process. Get them to introduce themselves and vouch for the company.
Give a virtual tour: Candidates want to get a sense of what the office and culture is all about. You can do this by providing them with a virtual tour of the office.
Be transparent: Be upfront and honest about the challenges of virtual interviews. Speak about how your company has managed to be successful during the pandemic and what the future holds for the company.
Figuring out how to run a successful sales job interview is no different than any other sales issue you will encounter. You are a sales company. So, apply your sales process. Understand your candidate's needs, address potential objections, and present them with an ideal solution. If you can do this, you will be in a better position to attract top sales talent, even during a pandemic.
Get More Advice on Our Sales Recruiting Blog
5 Ways to Spot Unsuitable Sales Candidates During a Remote Interview
5 Ways to Know If Your Sales Interview Is Successful
5 Unhirable Candidate Habits to Watch Out for During Interviews