Our sales recruitment agency recognizes that one thing salespeople are good at is selling themselves. After all, selling is what you do for a profession. This fact alone can make interviewing for sales jobs that much more of a challenge. With countless sales professionals vying for the same role, it can be an uphill battle. You are up against stiff competition. Even if you thought you made a great effort, it can be tough to know if you have had a successful interview.
Fortunately, there are certain signs that will tell you if an interview was successful and you are in the running for the job. Here are some signs you are in consideration for a job offer and your sales interview was successful:
1. The Sales Job Interviewer Introduces You to Other People
If the interviewer takes the time to introduce you to other people in the company, it's a good sign. From the employer's perspective, they likely want to get a second opinion of what other people think of you. This means you are definitely a front runner for the job.
2. The Sales Job Interview Runs Long
We all know that if an interview is cut short, you are pretty much out of the running. When an interview runs longer than scheduled, it's a sign the interviewer has interest in you. They likely want to take a deeper dive and learn more about you because you are in consideration for the job. Although, from our experience as sales recruiters in Toronto this may not always be the case. Sometimes interviewers are accommodating for various other reasons that may include keeping you as their backup choice.
3. The Sales Job Interviewer Discusses Next Steps in Detail
We all want to know the next steps in the interview process. However, some companies are not always clear. When the interviewer brings them up and outlines them for you, it's a sign your current interview was a success.
4. They Ask About Your Situation
Our Toronto sales recruitment agency knows from experience that interviewers are not going to ask you about your situation unless they are seriously considering hiring you for the job. So, when the conversation switches to how much time you will need before you can start, salary expectations, and other logistics, it is a great sign.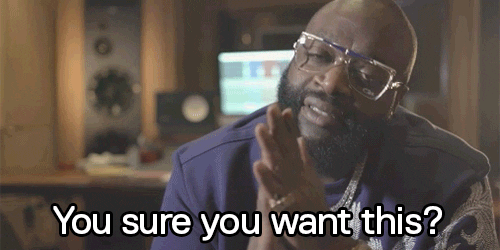 5. They Start Selling You on the Company
You know things are going well when the interviewer starts to sell you on the company and the perks of the job. If they know they want to hire you, they want to make sure there is mutual interest. They will often start talking about the future and steps that would take place if you were in the role.
Get More Insights Into the Sales Job Search Process
Check out these blogs to get more insights into the sales job search process. Get jobs interview tips, how to close out interviews, tips to sell yourself and things to avoid saying when interviewing:
6 Tips to Nail a Sales Video Interview
Go Out With a Bang! 5 Great Ways to Finish a Sales Job Interview
7 Words to Avoid During a Sales Job Interview