You can get a sales job with no experience. It won't be easy and there will be some challenges throughout the job search process, but it is possible. Whether you are a recent college graduate or someone looking to make a career change, you can make the transition to sales.
Use this advice from our sales recruiters to land a sales job with no prior experience:
1. Temper Your Expectations
You need to be realistic with your expectations. Don't expect to get interview calls for intermediate or senior roles. You need to be willing to start at the bottom and work your way up. This is true even if you are coming over from another industry where you have a lot of experience.
2. Sell Yourself
Without experience, you need to shift the focus onto the other things you can bring to the table. It's not always about skills and experience. Companies are willing to hire people who have passion, desire, drive, and a willingness to succeed. Skills are taught. Knowledge can be gained over time, but a candidate with the right mindset and values is difficult to come by. Focus on selling yourself as the right fit for the job.
3. Nail the Sales Interview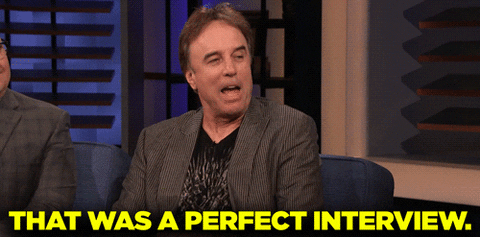 You really need to impress the interviewer during the sales interview. This means making minimal mistakes, being memorable, and being fully prepared for anything. Be on time, have strong answers, make a connection with the interviewer, and don't give them a reason to eliminate you as a candidate.
4. Highlight Transferable Skills and Relevant Experience
Not having sales experience will put you at a disadvantage. Focus on highlighting other transferable skills and relevant experience that can help you be successful in the sales role. At its core, sales is about understanding a need and helping customers fulfill it. Highlight your communication, problem-solving, and people skills.
5. Work With a Sales Recruiter
Sales recruiters can help you in your search for a sales job. They know who is hiring, and more importantly, based on your professional experience, they know which companies may be more willing to give you a fair chance at a sales job with little or no experience.
6. Be Persistent
If you have no sales experience, you will probably get rejected more often than not. Some companies will immediately discount you as a candidate, while others will give you very little leeway. But be persistent and keep applying for sales jobs that you think you would excel at.
Get More Sales Job Search Tips
Get more insights and improve your sales job search by checking out these recent blogs from our sales recruiters:
4 Creative Ways to Impress a Recruiter Before They Meet You
Are You a Bad Sales Job Candidate? 6 Bad Habits to Avoid
4 Things to Avoid When Trying to Impress Your Sales Recruiter
4 Resume Optimization Tips to Get Noticed by Sales Headhunters