Will sales jobs be automated? The pandemic has many industries second-guessing how they operate. The sales industry is no different. With so many companies being forced to do their job remotely, the topic of automating sales jobs has been widely discussed.
Automation in conjunction with the effects of COVID-19 on the economy has created a huge disruption not only for sales jobs, but all industries in general.
According to The Future of Jobs Report 2020 but the World Economic Forum (WEF):
"The pace of technology adoption is expected to remain unabated and may accelerate in some areas. The adoption of cloud computing, big data and e-commerce remain high priorities for business leaders, following a trend established in previous years. However, there has also been a significant rise in interest for encryption, nonhumanoid robots and artificial intelligence."
The Impact of Automation on Future Jobs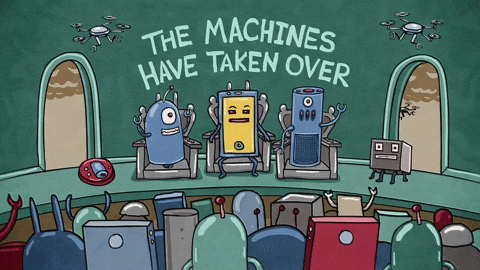 The report provides some telling statistics about how automation could impact the demand for automated sales jobs in the future:
43% of businesses surveyed say they plan to reduce their workforce because of technology integration
41% plan to expand their use of contractors for specialized tasks
34% plan to expand their workforce as a result of technology integration
By 2025, time spent on work tasks by humans and machines will be equal
The report also uncovered these key findings:
Job creation is slowing while job destruction accelerates.
Skills gaps continue to be high as in-demand skills.
Despite the current economic downturn, the majority of employers recognize the value of human capital investment.
So, what does this mean for the sales industry? Sales rep jobs rank 13 out of 20 of the top job roles that are decreasing in demand. Door-to-door sales ranks 16th. Sales representatives are being increasingly seen as redundant.
But there is some good news. While many traditional sales roles may be on the decline, there is increased demand in new roles that incorporate sales. There are also new types of sales jobs emerging as a result of technology and automation. A sales professional's ability to upskill and adapt to the changing environment will be a key factor in career success in the future.
Read More From Our Sales Recruiter Blog
How to Address These 6 Common Sales Concerns Regarding COVID
How to Improve Sales Skills and Boost Your Career
Laid Off Because of COVID-19? 8 Ways to Make the Most of Your Time Off
5 Online Sales Tools Every Sales Rep Should Have in Their Arsenal