Hiring is an organization's chance to get better. They want to improve their sales team, surround their team with new viewpoints, perspectives, and inject new energy into the team.
Sales recruiters and managers are looking for candidates who are innovative, have a fresh way of looking at and solving problems. So, it's no surprise they will ask about how you think outside of the box and solve common problems in unique ways. It's a question you can expect to be asked, so you should have a strong example prepared.
Why Do Interviewers Ask for Examples of Thinking Outside the Box?
Interviewers ask this question because they want to learn about your past experiences, see how you react to the question at the moment, get an idea of how you tell a story, and see your sales skills in action. They also ask the question to learn more about how you think critically and to see your creative and innovative side. They want to better understand your approach to solving problems.
Common questions they ask include:
Tell me about a creative way you overcame an obstacle
Tell me about a situation where you had to solve a difficult problem
What is the most successful idea you came up with at your last job
1. Select the Skills You Want Highlighted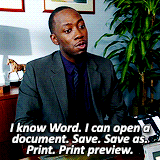 Thinking outside the box is about being innovative and creative. Therefore, based on how the interviewer asks the question, the type of job, and other details, choose the skills you want to highlight – critical thinking, initiative, persistence, innovation.
2. Select an Example Where You Had to Think Outside the Box
Use these steps to formulate your answer:
Think about a time when you solved a problem in a unique way
Apply the key skills you want to highlight
Provide specific examples of how you applied the skills you want to highlight
Create a direct and clear answer
More Sales Recruiter Tips to Answer Difficult Job Interview Questions:
So, Here Are, Uhh, Common Crutch Words to Avoid During Sales Interviews
5 Unhirable Candidate Habits to Watch Out for During Interviews
The Top 4 Traits You Should Show Off in Your Next Sales Interview
---
SalesForce Search is a sales recruiting company that specializes in the recruitment and placement of sales professionals. We recruit salespeople in every sector of the economy including, software, manufacturing, financial services, and medical devices. Find the right salesperson for your organization, start your search here.