Not getting as many calls as you thought for sales job interviews? Your resume probably needs some work.
All sales reps need a great resume if they want to get noticed by recruiters and hiring managers. No matter how good you are at selling, if your resume is mediocre, you will not get a call for an interview to put your sales skills on display.
A well written, formatted, and targeted resume is needed by all sales professionals to move your resume from the bottom of the pile to the top.
Your Resume Gets You an Interview, Not the Job
Your resume doesn't get you the job, it gets you the interview.  Many professionals, including salespeople, have a tendency to put too much on their resume. They cram in every job they ever did, list as many skills as they can think of, and have too much irrelevant information. This causes your resume to become cluttered, difficult to read, and challenging for sales recruiters to see your true value.
As you've likely heard in the past, less is more. A good sales resume is targeted, specific to the job, and highlights the vital information recruiters and hiring managers are looking for when they scan your resume.
What Does a Great Sales Resume Look Like?
It only takes about 6 seconds for a sales recruiter to determine if you are a qualified candidate for the job. So your resume needs to be on point.
You want to create a resume that will have hiring managers and recruiters picking up the phone right away to book you in for an interview. Here are some key points for what a great sales resume looks like:
It's easy to read
It is scannable – bullet points, headers, and bold font are used to break up the text
The resume highlights your top skills and experience
It effectively communicates how you are a good candidate for the job
It includes keywords from the job description
The most important information is listed first
It is specific to the job
Contact information is easy to find
It's concise – 1-2 pages max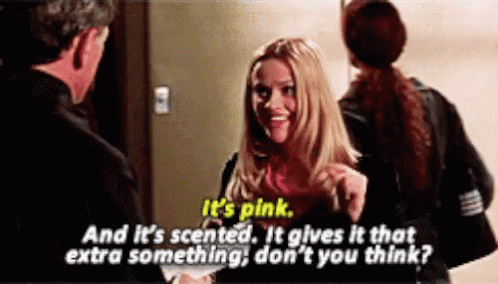 The Most Important Things to Put on Your Resume to Get That Sales Job Interview
A good sales resume is NOT filled with fluff, cluttered with lists of generic sales skills and cliché terminology.
While it will vary to some degree based on your experience and type of jobs you are seeking, here are the most important things to put on your resume to get that sales job:
1. The Core Information Recruiters Want to See
There is certain information that should be included on all resumes. All sales recruiters want to see the following information on your resume:
Name and contact information
Your current job title and company
Previous job titles
Current position start date
Previous job start and end dates
Education
All of the above MUST be included in your resume. But this is not all. This is the base amount of information to build your resume.
2. Your Sales Numbers
Performance matters in sales. Your current and past performance is a huge indication of your future performance. Hiring companies want to see more than just, "I always hit my sales quotas and targets."
Hiring managers want to see specifics. They want to see your sales numbers. After all, at its core, sales is all about the numbers.
Hiring companies want to see statements such as, "I achieved 120% of my $100,000 sales quota for the year."
Be as specific as possible with the sales numbers you include on your resume. Hiring companies want to see results-based experience, facts and statistics to back up your claims.
When possible, include numbers such as:
Sales revenue
Quota percentage
Closing ratio
Profit increases
New customer acquisitions
Customer retention
The relevant sales numbers to include will vary based on the specifics of the job for which you are applying.
3. Relevant Keywords for the Position
Keywords are important for more than just search engine rankings today. Keywords are increasingly important for your resume to ensure you are deemed a match by applicant tracking systems (ATS). Many organizations use ATS as a way to screen potential candidates and deem whether or not they are a fit for the role.
The importance of keywords on your resume is explained in this HubSpot blog:
"When it comes time to find a new sales job, matching your resume to the job description is of critical importance. More to the point, you need to match keywords and mimic the language in the job description (word for word) to get past the ATS. [They] don't pick up on nuance in language, so if a job description calls for "superior verbal communication skills," do not write "excellent oral communication skills" in the Skills section of your resume."
4. Relevant Skills Directly Related to the Job
All sales professionals share a foundation set of skills. Rather than listing off all the sales skills you can think of, take the time to create a more succinct and specific list that is directly related to the job. Make sure to include a good mix of position-based skills, communication skills, soft skills, and other skills that make you unique or stand out from other candidates.
5. Highlight Career Wins
Your resume is absolutely the place to gloat a little bit. Highlight any and all relevant sales awards, recognitions, certifications, and experience with sales tools that can help you communicate that you are a top sales performer.
6. Key Differentiators – Make It Clear How You Are Unique
How are you different than the hundreds of other sales professionals who are also submitting a resume and vying for the job? Make sure to include your key differentiators such as unique skills, education, and experience. Make it clear what you can offer that is above and beyond what is expected for the role.
BONUS Resume Tips
Make your resume even better with these bonus resume writing tips:
Organize your resume by relevance: Should you put your education or experience first? List your degree first only if it is greatly relevant to the position.
Proofread: Read over your resume multiple times before sending. Better yet, have a trusted colleague review your resume.
Filename: Customize your resume file name to the job for which you're applying.
Is your resume easy to read? Make your resume easy to read. Do all your important career highlights and skills stand out? If not, take some time for revisions.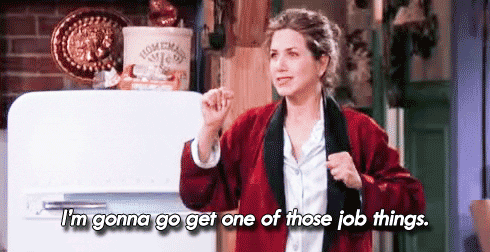 Get More Sales Resume Tips
Check out these insightful blog posts by our sales recruiters. Get more useful sales resume tips:
Looking for a Job in Sales? 4 Lies to Remove from Your Resume
The 3 Best Ways to Make Your Sales Accomplishments Stand Out on Your Resume
4 Resume Optimization Tips to Get Noticed by Sales Headhunters
Bulls@*t! Top 4 Lies People Tell on Their Sales Resume and How to Spot Them
---
SalesForce Search is a sales recruiting company which specializes in the recruitment and placement of sales professionals. We recruit salespeople in every sector of the economy including, software, manufacturing, financial services and medical devices. Find the right salesperson for your organization, start your search here.