When hiring people for more senior sales roles, it's even more important to hire the right person. Finding the top candidate often has to do with the questions you ask during the interview to assess them.
The type of questions you ask will change based on the job grade and experience level of the candidates. Asking the same question of an experienced candidate that you would ask someone for an entry-level position will not help you most effectively assess the candidate.
You need to ask more specific and pointed questions to help you better differentiate between the candidates you are interviewing for the job.
Here are 6 sales interview questions to ask more experienced candidates:
1. What Is Your Approach for Dealing With Cost Objections From Customers?
A sales professional's mindset and approach to how they deal with customers is very important. Asking this question gives some insights into how a candidate deals with objections and overcomes them during the sales process. It will help you understand if their approach is in alignment with how your organization does things.
2. What Is Your Experience With Sales Forecasting?
Experienced candidates should have forecasting skills. Ask this question to learn about how much experience they have and the approach they take to forecasting future results. You can also gain insight into the tools and software they have used in the past.
3. What Do You Do to Continue to Grow Professionally?
If you are hiring for a more senior role, you want to be sure you are hiring someone who is invested. Asking about how they grow professionally will help you understand how much they put into their career. Are they content? What ambitions do they have? Where do they want to be in the future?
4. How Do You Deal With Conflict on Your Sales Team?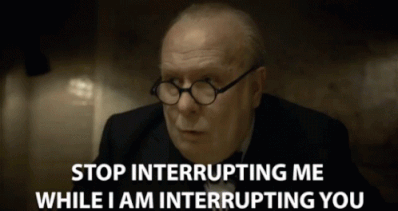 Conflict happens. It's how you deal with it that makes the difference. Asking this question gives you insight into how a candidate operates in times of conflict. Are they quick to place blame? Are they accountable for their actions? Do they put themselves before the team?
5. How Do You Assess the Effectiveness of an Ongoing Sales Campaign?
No two sales campaigns are exactly alike. You use different tactics and have different objectives. Sometimes sales campaigns do not go as expected. Asking this question helps you learn about how candidates assess sales plans and what they will do if things are not going according to plan. It will help you learn about their analytical skills and experience.
6. How Would You Address an Underperforming Sales Representative?
Whether a candidate will be in a management, team leader, or rep role, it's important to know how they would react to other members of their team. This question will help you understand the candidate's mindset. Do they display leadership skills? Are they strong communicators? Do they have empathy and compassion? Do they have a genuine interest in seeing others succeed?
Get More Sales Interview Question Advice
Experienced vs. Inexperienced Sales Candidates. How Should Your Interview Strategy Change?
5 Ways to Spot Unsuitable Sales Candidates During a Remote Interview
5 Unhirable Candidate Habits to Watch Out for During Interviews
Debunked! Sales Recruiters Expose 4 Lies Candidates Tell in Sales Interviews