Sales has certainly changed over the past couple of years. We all know that technology would continue to have a great impact on how sales reps interact with customers, but we don't think anyone could have predicted how much of an impact COVID-19 had on the sales industry.
Selling via Zoom has entered the chat. Who would have guessed you would now be spending so much time on video chats with customers and clients? And virtual selling is likely not going anywhere anytime soon.
Savvy companies were quick to adjust their sales process to this new world of video sales. One thing that has become very apparent is selling online is very different than selling face to face. And making the transition to online sales has not been without its challenges. Mistakes happened. But it's important that you overcome them.
Here we will outline some of the most common sales mistakes reps make when selling via Zoom and other video conferencing software:
1. You Skip Testing the Tech
Technology is finicky. Even if it worked perfectly on the last call does not mean it will work on your upcoming calls. Always check your camera, speakers, and conferencing software. Connection problems will immediately disrupt the meeting, create stress, and it could cause the prospect to disengage.
2. You Try to Mimic an In-Person Meeting
As much as you would like the meeting to be in person, it's not. You cannot use the same tactics and processes when meeting online. You need to adapt your approach for the medium or you risk something getting lost in translation.
3. You Are Too Casual
A lot of us have gotten used to working remotely and from home. This can lead people to slip into a more casual approach. Always be aware of your surroundings and what is in the background when you are on camera. You still need to dress the part. Make sure you are in a well-lit area with a strong internet connection.
4. Eliminate the Background Noise
The fewer distractions the better. This is one of the most challenging aspects of conducting video sales calls, especially when people are at home. Barking dogs, kids running around the house, phone notifications, and other unexpected noises can all disrupt the flow of your call. It's also important to manage the mute button well if you are having calls with multiple individuals.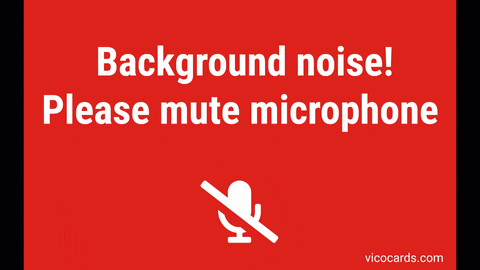 5. You Are All Business From the Start
Video meetings are different, and you need to treat them as such. Approach them less like a sales pitch and more like a collaborative conversation. Try to ask more questions to keep people engaged in the conversation. Use the time to not only talk business but also build a connection with the prospect or customer.
Read More From Our Sales Recruiting Blog
Blah Blah Blah. 5 Sales Phrases to Cut Out of Your Vocabulary
How Do I Get My Confidence Back in Sales? 5 Lessons From Successful Salespeople
A Cross-Functional Strategy: 4 Reasons Why Sales Enablement Is More Important Than Ever