Not being able to speak with your sales team in person each day has created challenges for sales managers over the course of the pandemic. There has been a big transition from being able to quickly chat with your team about strategies and customers, to having to do everything over the phone or online.
Sales managers have had to make the transition to digitally monitor their sales staff performance to keep them on track performance-wise.
With the effects of COVID-19 hampering most industries and with sales down in some organizations, it's vital for sales managers to get the most out of their reps to lessen the impact on the company's bottom line.
How Do You Monitor Performance of Sales Staff?
When issues arise, it is no longer as simple as walking over to your team to address them face-to-face or in real-time. It has to be done digitally.
As a result, organizations need to teach sales managers how to "walk" the sales floor virtually. Here are some strategies you can employ to do this:
Time Tracking Applications
You can use time tracking apps to see which types of activities your sales reps are spending their time on. This can help you, as a manager, help your reps allocate their time more effectively and spend more time on better quality leads.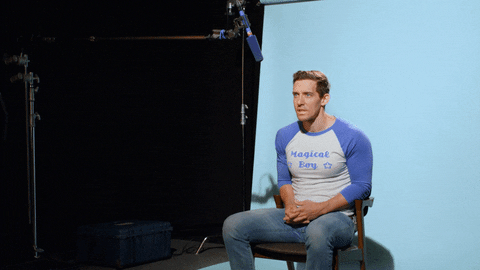 Advanced CRM Integration
Manually entering data into a CRM is a great way to track performance and metrics, but it's not without its challenges. Consider adopting a CRM solution that integrates with the other tools your reps use. This enables you to have a record of their social interactions with customers through email, chat, and social media platforms.
Internal Communications Tools
An internal chat function allows you to communicate with your sales team members individually or as a group. You can quickly address issues and topics. It also allows the team to interact with each other. Set up group chats based on topics for more effective daily interactions.
Digital Daily Huddles
Even though you are not in the same location, it doesn't mean you can't have daily huddles to ensure everyone is on the same page. Schedule them with your team using video conferencing software.
Asynchronous Communications
This style of communication allows you to send messages to your team without the anticipation of an immediate response. This can include email, or collaborative documents in Google Drive or on message boards. This can help managers more efficiently communicate with larger sales teams.
Digital Dashboards
Dashboards are an effective way to assess and compare a rep's performance. You will be able to see if they are on target and what they have accomplished. You can also gamify the process by adding leaderboards to create some healthy competition among your team.
Virtual Demos
You can use meeting software, share your screen, or use specific software to provide online training to your team. This allows you to provide specific examples and get more detailed about strategy execution.
Get More Sales Management Advice on Our Sales Recruiting Blog
4 Ways Sales Managers Can Coach Salespeople Into Sales Champions
5 Effective Ways to Manage Your Sales Team During a Crisis