Amid the pandemic, shutdowns, uncertainty, and the great resignation, companies are in dire need of sales talent. There are many companies planning to go on a hiring spree this year. They need to fill vacant roles, rebuild sales teams, and expand capabilities to meet the increasing demand of their customers.
As you would expect, companies in industries that traditionally have a lot of sales roles top the list. They include retail, technology, and professional services. Expect sales hiring to be a top priority for many companies in 2022.
Here we will take a brief look at the types of companies that are looking to go on a sales hiring spree in 2022:
Which Companies Are Hiring?
There are thousands of companies in Canada looking to hire sales talent. There are just as many more looking to hire remote professionals for roles around the world. Here is just a sample of some of the larger organizations that are seeking out sales talent:
Amazon
FedEx
UPS
Manulife
Sunlife
Rogers Communications
Bell
RBC
CIBC
PepsiCo
There are also many other small-medium businesses and start-ups that will also be looking to build their sales teams this year.
Which Sales Roles Are Available?
The advantageous thing about the current marketplace is that candidates have access to roles at all levels. You can find jobs at entry-level all the way up to the executive branch. Here is a sales job list of some of the positions that are available:
Entry-level sales rep
Sales manager/team leader
Medical device sales rep
Retail sales rep/territory manager
Ecommerce sales
Insurance brokers and agents
Mortgage and loan experts
Sales consultants
Sales operations professionals
Media sales
Digital ad sales
There are roles across most industries. As a sales professional, you have never had more diverse options to consider. If you are thinking about potentially making a career move, reach out to our sales recruiters to get the process started.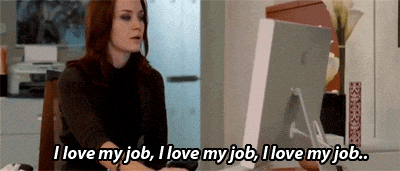 Get More Sales Recruiting Tips
Learn more about sales industry jobs and trends by checking out some of the recent posts by our sales recruiting experts:
With Remote Work on the Rise, Should You Hire More Salespeople Internationally?
3 Unusual Ways the Pandemic Has Permanently Changed the Sales Candidate Hiring Experience
Struggling to Hire? The Solution to Your Sales Talent Gap Might Be Inside Your Organization