2020 did not play out as most of us had planned. COVID-19 changed the landscape. It accelerated the rise of remote work, video job interviews, and changed sales recruitment strategies. It was also a year that focused on diversity and inclusivity.
This year, our sales recruitment agency provided a lot of tips and advice about these and many other recruitment topics. In this blog, we summarize the top articles, tips, and advice provided by our Toronto sales recruiters this year:
Our sales recruiting agency made a few predictions in March that were likely to happen this year, and it turns out we were right! Expect to see some of these trends continue well into 2021, and keep an eye out for our sales trends of 2021 blog coming soon.
You can't win them all, learn why many sales interviewers commonly ask this question during the sales hiring process. As well as a few ways you can go about answering this question accurately.
Whether you managed to get a new job through the help of a sales recruiter, or other methods, congratulations! Our third most popular blog of 2020 was all about making a good first impression during the first week at your new sales role. We understand that being the new hire comes with a lot of pressure, so we've made it easier to prepare.
As a sales rep, you should always be learning new ways to improve your sales strategy and performance. Our sales recruiters are always looking for success, that's why we wrote a quick guide on what not to say during a sales call.
Before the second wave hit the sales job market was a little uncertain, and it still is to some extent. Take a look at what we predicted the current sales climate was going to look like in the event of another lockdown. (Our sales recruitment agency in Toronto is currently in a second lockdown at the time of this post).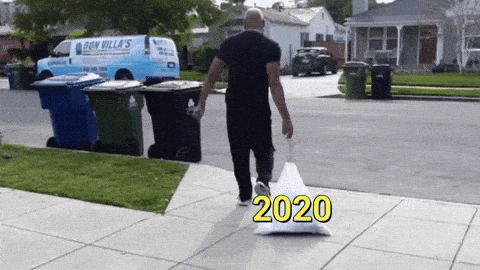 Moving forward into 2021 SalesForce Search will be posting blogs more frequently, expect our top sales recruiter blog posts of 2021 to be a much longer list. We wish you a healthy and happy winter, and good luck to all of our wonderful readers in the new year!
---
SalesForce Search is a Toronto sales recruiting company that specializes in the recruitment and placement of sales professionals. We recruit salespeople in every sector of the economy including, software, manufacturing, financial services, and medical devices. Find the right salesperson for your organization, start your search here.