All top salespeople are skilled. There is no question about it. Some would call them a "natural." But the reality is, if you want to be a top sales rep, there are certain core skills that you need to master. And it's not a long list of obscure skills. If you master the basics, you will be well on your way to being a top sales rep in your company and industry. Here are 4 skills the best salespeople master and why they do them:
1. Listening
Being an active and engaged listener is one of the most important and underrated sales skills. Understanding the buyer's needs is a foundational part of the sales process. And it's fairly simple to figure out if you take the time to listen. Customers will tell you what they need if you ask good questions and listen rather than focus on selling. Once you collect this information, you just need to act on it to create a solution that addresses their needs.
2. Communication
Being a strong communicator is a must, not only in sales but in most industries. A sales rep's ability to communicate clearly and succinctly is an asset. You also need to keep the channel of communication open. Be available to customers, respond promptly, and communicate in a format your customers prefer.
3. Research
Having strong research skills can help sales reps thrive in a couple of ways. First, it can help you become a subject matter expert in your field. The more information and knowledge you can acquire, the more of an asset you will become to your customers. You can become a go-to consultant for your clients. Excellent research skills can also help you learn more about your customers. You'll have more tools to get the information you need to understand your customers at a deeper level.
4. Time management
You have a lot of things to balance when working in sales. You have to find a strong balance between looking for new customers, working with your current clients, staying up to date with industry trends, professional development, and many other tasks. Top sales reps can manage their time effectively. They can prioritize and allocate the right amount of time to tasks.
If you can master these core 4 skills, you will be in a strong position to have success in the sales industry.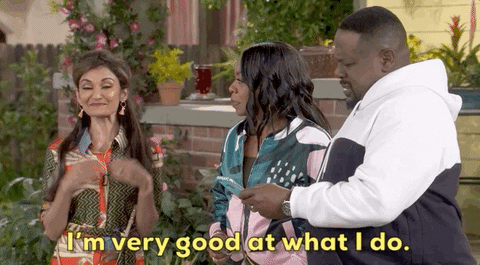 More Insights on the Top Sales Skills You Need to Succeed
5 Sales Skills/Traits That Are More Important Than a College Degree
How Your Emotional Intelligence Can Make or Break Your Sales Career