One of the main things that will attract top sales talent to your organization is your sales commission plan. If it is appealing, you will immediately improve your standing. Compensation plans are a big consideration in the sales industry. But, if your sales commission plan hasn't been updated to reflect current trends and is no longer competitive, you will have challenges attracting new people. You could also lose some of your top salespeople to other companies who offer more attractive packages.
So, what do you do if your sales commission plan needs an overhaul? Here is a short list of ways to make it more appealing:
1. Offer Commission in Alignment With the Current Industry Standard or Above
Sales is a highly competitive industry. Companies are always in competition with each other to hire top sales talent. You can make your company more appealing by offering a competitive commission plan. To do this, you need to benchmark your current plan and compare it to what others are offering in your industry. Ensure you are offering a compensation package that is at least as good, if not better, than your direct competitors.
2. Simplify Your Commission Plan
How your compensation plan works is important. If you have a complex system filled with calculations based on specific actions and factors, you make it more difficult for people to understand. This can turn off some people. Make it abundantly clear how reps will be compensated. This will make it easier for them to envision how much commission they can make on a monthly or annual basis.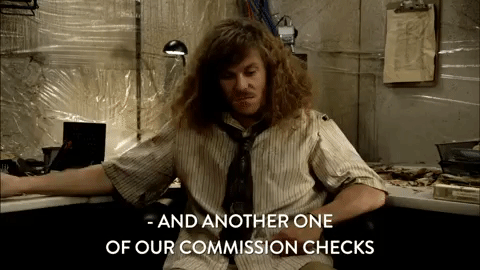 3. Automate the Process
Automating how you calculate and payout your commission will make it easier for reps to track. Consider offering a program that allows reps to see their current earnings in real-time, for example, in the form of a commission dashboard.
4. Pay Out Commission Quickly
Sales reps want to be compensated as quickly as possible for their efforts. No one wants to wait weeks or months to get paid their commissions. If possible, compensate your reps as quickly as possible.
5. Clearly Communicate Your Commission Plan
Making sure people know about your compensation plan and how it works can be just as important as the design. You can make it more appealing by including details in job ads to help you attract top talent. Make it part of your recruiting process.
Read More From Our Sales Recruiting Blog
10 Ways to Create a Great Sales Commission Plan
9 Types of Sales Compensation Plans to Consider
5 Tips to Create a Sales Incentive Program That Works