Perhaps the biggest underlying question during a sales interview is why an employer should hire you over the other candidates. What makes you more qualified? What makes you the best fit for the job? Which skills and abilities do you have that make you the top choice?
Sometimes an interviewer will straight out ask you why they should hire you. So, you need to be prepared to answer this all-important question. If you can't clearly communicate why you should be hired, then you could hurt your chances of progressing in the interview process.
Here is how to create the best answer to this challenging question based on feedback from our sales recruiters:
Treat It Like a Summary of Your Sales Persona
Interviewers ask this question to see how good you are at selling yourself. They want to see how you do under pressure and they want to see your sales pitching abilities in action. Treat your response as if it were a sales pitch or elevator pitch. Make it a summary of who you are, why you are qualified, and how you are the best candidate for the job.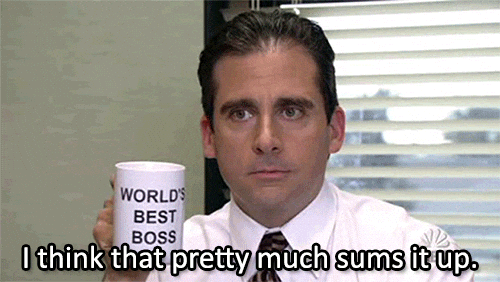 Write Out Your Response
You want your answer to be concise. Spend some time brainstorming ideas. Write down everything you come up with and then start putting these ideas together. Work on it until you think you have a sound and compact response.
Be As Specific Possible
Avoid giving a generic response. Interviewers want to know why they should hire YOU specifically. Try to provide a unique answer that will help separate you from the pack.
Practice For The Job Interview
Practice your answer once you know what you want to say. Saying your answer out loud can give you a better sense of whether your response is strong. Remember, you do not want to memorize a statement. You will sound too robotic if you take this approach. The interviewer could also ask this question with a slightly different spin. So, be ready to respond in a number of different ways.
More Answers to Challenging Sales Job Interview Questions
Be prepared for anything and everything when you have an upcoming sales job interview. Here are some additional questions to consider as part of your preparation. Use these insights to put together the best answer possible.
"Tell Me About a Time You Lost a Sale." 5 Tips to Answer This Common Sales Interview Question
5 Tips to Create a Strategic Answer to "Tell Me About Yourself" in a Sales Interview
Get Stumped During Sales Interviews? Clever Ways to Answer "Teach Me Something."
Clever Ways to Answer "Give Me an Example of When You Thought Outside the Box to Solve a Problem"
Strong Ways to Answer "What is Your Biggest Weakness" in a Sales Interview