Whether you're entering the job market for the first time or looking for a new career path, a sales job may be the right move for you. Sales can be one of the top-paying jobs and can offer great perks, like flexible working hours and opportunities for promotion.
As sales recruiters, we know that a career in sales is a fast-paced, demanding, and exciting job. This career is perfect for those who love engaging in work and overcoming challenges. Sales is a very fulfilling profession when you choose the right type of position.
"Working in sales" can refer to a number of different types of sales roles; you may be surprised by the variety of options available. Each position has different parameters for success, skill requirements, experience requirements, and other distinctions. While you may have an idea of what type of sales role you want to perform, it's important to understand the differences between positions to determine where your skills can be best applied.
Here are 7 different types of sales roles explained:
1. Inside Sales
As an inside sales rep, you would be responsible for maintaining existing client relationships. You are the main point of contact for your company's clients and are expected to retain their business and build a strong business relationship. In recent years, there has been a significant shift in sales activity from outside—or traditional—sales to inside sales, where inside sales are now considered more effective and efficient when used in tandem with inbound marketing strategies.
2. Outside Sales
Outside sales is considered as a traditional method in that it is face-to-face, done primarily outside of the office in direct interaction with their customers. An outside sales rep will typically spend more time in their customers' offices than in their own. In order to be successful in outside sales, you'll need to be self-motivated and goal-oriented in meeting your own deadlines with little to no supervision.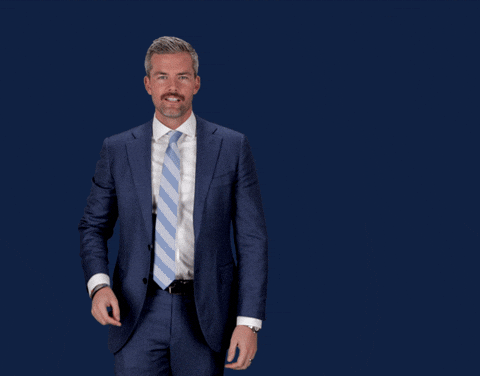 3. Sales Support
As team-based sales operations are becoming a more common strategy, working in sales support does precisely what its title suggests: you work to support the sales reps. Working primarily "behind the scenes," sales support takes care of the details to help sales reps—those who perform client-facing roles like outside sales—close their deals faster. This is a dynamic role, capable of cutting time and costs from the company budget. Sales support can be responsible for a number of duties such as investigating leads and creating customer profiles, analyzing data, and performing research.
4. Client Services
Working in client services is similar to working in inside sales. As client services, your responsibility is to work with customers to ensure their needs are met and to nurture a strong business relationship. By ensuring customer satisfaction, client services work to increase company growth through the existing client base. If you like to go beyond what is asked of you, create real relationships, and are always asking the right questions, then this role may be the right fit.
5. Lead Generation/Development
Lead generation/development is responsible for conducting research and networking to make new business contacts. The right research could lead you to discover untapped sales potential. You'll also be responsible for assessing the viability of the connection and to what extent it's worth pursuing and forecasting potential results. With growing technology, there are a number of ways to generate leads through inbound marketing techniques such as eBooks or blogs.
6. Business Development Managers
Business Development Managers bring in new business for your company through a number of methods ranging from cold calling to door to door. Like outside sales, they most often make their sales face-to-face. To succeed in this role, you'll need to be consistently bringing new sales and clients to the company.
7. Account Managers
Account Managers are responsible for focusing on existing accounts. In addition to ensuring the needs of their clients are met, an account manager will find creative solutions and innovative techniques to continue selling their company's services. The main goal for an account manager is client retention.
At this point, it is clear there are a number of different types of sales roles. Now that you've done your homework, it's time to think about what skills and qualifications you have to determine where you may fit in. If you're still unsure, you may want to consult a sales recruiter.
Read More About Recruiting Sales Professionals
13 Things to Stop Saying in Sales Interviews If You Want the Job
6 Must Have Things to Put on Your Sales Resume to Stand Out
The 6 Trickiest Interview Questions and Tips to Ace Them
8 Terrific Questions to Ask You Recruiter at the End of Your Interview
Don't Hire Them! 11 Job Candidate Red Flags to Watch Out For