Sales employers expect candidates to ask them questions during interviews. The hiring process is a two-way conversation. You are interviewing employers just as much as they are interviewing you. The goal for you, as a candidate, is to determine if a company is the right fit. Are they a company you want to work for? Do you share the same values? Do they fit within your career plan? You'll need to ask them questions to get this answer.
Below, we'll discuss how many questions you should prepare and outline some great questions to ask the hiring manager.
How Many Questions Should an Employee Ask in a Job Interview?
It is generally recommended that you have three to five strong questions planned to ask during your interview. Some of these questions may get answered during the interview, so it's a good idea to have a number of questions.
Killer Interview Questions to Ask a Sales Employer During the Interview
Here is what sales candidates can ask sales employers to impress them:
1. How is this company unique? What makes it different from the competition?
Most companies operating in the same space will share some similarities. But there are also some differences. It is these differences that can make or break your interest in working for them. Understand what a potential sales employer can offer that is unique. What are their key differentiators?
2. What are my core sales responsibilities?
Not all sales roles are created equally. Some roles are strictly selling, while others may require you to prospect and generate leads. Other jobs may also have a marketing component. It's important for you to be clear about what your role entails and if this is in alignment with what you want to do.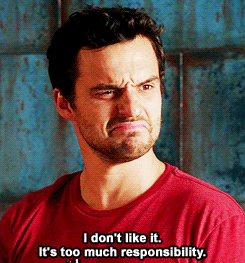 3. Can you give me an overview of the company sales strategy?
If you work in sales, you'll want to have a good grasp of how the company approaches sales. What strategies do they use? What is their philosophy? Does their sales approach match well with your skills, experience, and what you have done in the past?
4. What sales tools will I have access to?
The types of sales tools you will be able to use can make a big difference in your ability to thrive. If the company offers you minimal resources to work with, it could be a sign they are not that invested in their sales team.
5. What does career progression look like in the company?
Having professional development opportunities is important. So, you should ask about them. What types of programs are offered? How does management support the sales team? What types of coaching is offered? How have people internally worked their way up the ranks?
Asking these types of questions will show that you have a genuine interest in working for the company. It will also show you are well prepared and have done your research.
Get More Sales Job Interview Advice
Is This Sales Employer the Real Deal? 6 Red Flags to Watch
Decisions, Decisions… How to Choose the Best Sales Job When You Have Multiple Offers
How to Get Noticed by Sales Recruiters – 3 Tips From the Experts