Sales forecasting is never an easy thing to do. Add in a pandemic, and it can be extremely challenging to have accurate sales forecasting and budgeting. This is exactly what sales professionals are faced with in light of COVID-19.
Gloria Omale on Gartner provides a good explanation of the challenges of sales forecasting during the pandemic:
"The leading indicators used to inform preexisting forecast processes (for example, historical load rates, lead/pipeline conversion rates, weighted pipeline) may not be as effective at projecting unit volume, bookings, and revenue in current conditions. These unknowns leave professionals less able to make confident decisions, resulting in even greater forecast uncertainty."
"For now, supplement existing forecasting techniques with new leading indicators. Identify and track markers that signal when supply and demand might get worse or better and provide strategic insights on how these factors drive forecast changes," she adds.
Our sales recruiters will provide you with a guide for sales forecasting and budgeting during a pandemic or other crisis.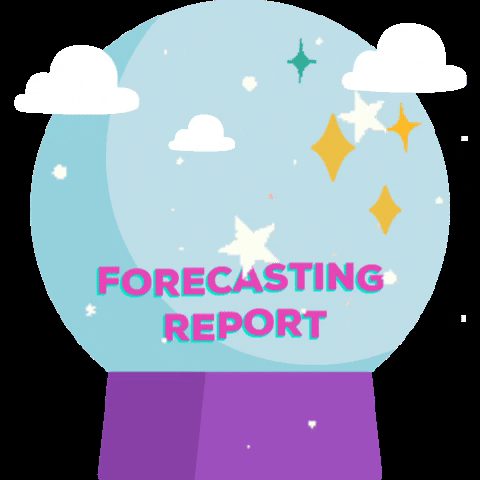 Sales Forecasting Tips During a Pandemic
Here are some tips to help you more accurately forecast and budget during the pandemic:
Pay close attention to your customers: Your customers' reaction to the pandemic will tell you a lot about what you can expect in terms of sales. Pay close attention to when, how often, and how much they are consuming to identify new trends.
Re-forecast regularly: Government rules and regulations have a big impact on your operations. If things shut down or ramp up, you will need to re-assess your sales projections and update them accordingly. Rather than project annually, make forecasts for the next quarter, month, or even week. Re-assess your projections frequently to maintain an accurate picture of what is happening.
Create multiple scenarios: There are a lot of uncertain variables, all of which can impact your projections. One option is to create a variety of forecasting models based on the different variables you are dealing with. This will help you better understand a variety of future scenarios, allowing you to create multiple budgets and contingency plans.
Consider new purchase channels: Online sales are increasing. People are spending more on essentials. Customers are taking more time to make purchase decisions. Factor these into your forecasting projections.
Read More On Our Sales Recruiting Blog
5 Ways Successful Salespeople Deal With Objections
4 Different Sales Approaches for Sales Reps When Working Remotely
7 Creative Ways to Close More Deals During the COVID Era
8 Online Sales Techniques and Tips to Improve Productivity