If you fail to understand your customer's needs and provide solutions to the problems they are trying to solve, then you will have extreme difficulty selling them on your products or services. Knowing as much as possible about your customers is a vital part of the sales process.
"It's no secret that your customers are a great source of information. They can help you improve your business, gain a better understanding of your market and the competition, and even bring you referrals," says Tom Searcy on Inc.com.
Understanding Customer Needs Starts with Asking the Right Questions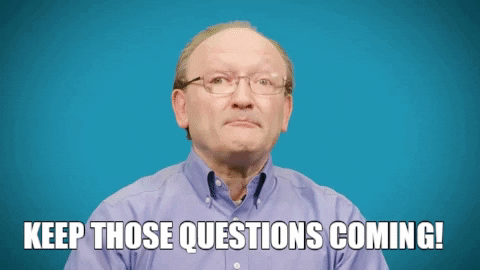 Taking advantage of every interaction with your customers and getting the most out of them starts with the questions you ask. You need to ask specific and intelligent questions in order to learn as much as possible about your customers in the time you have with them.
"No one is better equipped to interact with potential buyers than a sales professional, and the best salespeople know exactly which questions to ask in order to uncover customer needs and to coach them through a sale," says Fergal Glynn on HubSpot.
10 Sales Questions to Quickly Identify Your Customer's Needs
Here are some of the top questions you should include in your interactions with customers to better identify their needs:
1. What interested you in our product/service?
2. How open is your company to change?
3. What is the biggest barrier preventing you from meeting your goals?
4. What is your strategic direction?
5. What are your short-term and long-term goals?
6. What is your buying criteria?
7. Which vendors are you currently working with? How satisfied are you with their service?
8. How can we better serve your needs?
9. What are your current priorities? Save money? Increase productivity?
10. What are your current needs? (sometimes it's best to just ask them directly)
For every question you ask, you should also be prepared to ask a series of follow-up questions to get more specific information from your customers. The more information you can get, the better you will be able to position your products/services as the solution to your customer's pain points.
"Great sales questions enable you to tailor your messaging to your prospects' goals and show them your solution is the best choice," concludes Tony Alessandra from HubSpot.
Read More From Our Sales Recruiting Blog:
4 Sales Questions to Identify a Change In Customer Needs
10 Essential Selling Skills for Sales Reps
How to Develop Persuasive Skills in Sales
---
SalesForce Search is a sales recruiting company that specializes in the recruitment and placement of sales professionals. We recruit salespeople in every sector of the economy including, software, manufacturing, financial services, and medical devices. Find the right salesperson for your organization, start your search here.