Are you looking for a job in the sales industry? Perhaps you are considering a career change? There have never been more resources available at your disposal to help you with the job search process. Professional sales recruiters, platforms such as LinkedIn, and many other tools are just the tip of the iceberg.
But there is one tried and true strategy that can help you greatly when looking for a new sales job – networking. Today, it's networking online that has become popular but also a necessity. COVID-19 and social distancing have forced us all to shift to even more of an online approach to doing things. Even though the sales industry has adopted online strategies long ago, it's an absolute must now.
One of the most effective ways to network is through online events and conferences. These events can help you get leads on opportunities and connect you with the right people to find a sales job.
10 Reasons Why You Should Be Networking at Online Events and Conferences
Networking online is a valuable job search strategy. It's great for your career. You can find new career opportunities, identify new prospects, and maybe even find new sales opportunities. Here are some of the reasons listed by the Toronto sales recruiters on why you should be doing it:
1. You can't go in person because of COVID
Current circumstances have made it impossible for you to attend conferences and industry events in person. Most salespeople aren't even able to visit customers in person right now. Online conferences allow you to stay connected with other industry professionals and continue to expand your network. There is no need for things to come to a halt because of COVID. You just need to adjust how you do things and make it work.
2. You never know who'll be in attendance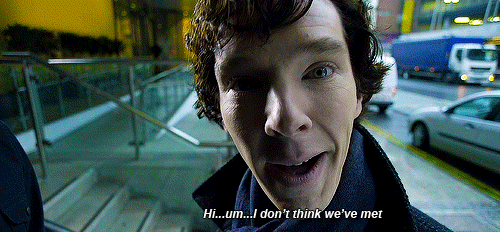 You never know who you may meet at a sales conference. The same holds true when they are online. Online conferences are actually easier for people to attend because they don't have to travel. All you need to do is block out the time in your schedule. You could meet a valuable connection that could help you find a great career opportunity. Many people find jobs after attending a conference.
3. Hiring companies and recruiters use conferences to recruit
Online conferences are frequented by companies looking for sales talent just like you. Hiring companies and recruiters use these events to identify sales talent they may want to pursue, or at lease connect with until a role becomes available.
4. You can broaden your professional network
Having a bigger professional network can lead to more diverse career opportunities in the future. Online events allow you to quickly connect with others online. You can connect with them instantly on LinkedIn, Twitter, Instagram, and other social media channels. Once you're connected, you can easily stay up to date, share content, message and stay in contact.
5. It shows you have initiative and are actively involved in the sales industry
Companies want talent who are dedicated to their craft. They want sales professionals who are active in the industry and looking for ways to improve. Being a regular participant in online events and conferences shows you have initiative. Whether you are a representative for your current employer or attending as an individual, it can help your career progression.
6. It can help you generate name recognition in the industry
If you want to get recruited, people need to know who you are. Being active online can help you quickly get your name out there in your industry. You can further your name recognition by engaging in conversations at the conference, asking questions (if the opportunity presents itself), being a panel member, or even a speaker. The more you can do to get your name out there, the more you will do to put yourself on the radar for sales recruiters.
7. You can learn a lot
Online events and conferences can teach you a lot about trends and where the industry is headed. It can give you insights into new skills you should acquire, the types of sales jobs that are becoming obsolete, and where future opportunities exist. You can use all the information you collect to shape career decisions.
8. You can identify potential employers
As much as recruiters are looking for potential candidates, you can use online events to look for potential employers. Use conferences to see who attends, how they interact, and learn more about their employer brand. As Toronto's leading sales recruiters, we recommend you to look for companies that are progressive and have the type of company culture that is attractive to you.  Online events are a great way to learn more about a company.
9. Learn about job openings before others
Online events are a great way to get some insider information. Through your connections, you can often find out who may be hiring before the job gets listed online. You can leverage your network to get an introduction and put your name in the hat before others even know about an opportunity.
10. It can lead to in-person networking in the future
While we don't yet know when things will get back to "normal," networking online closes this gap for the time being. The people you meet online today can quickly become advocates, colleagues, and even potential employers when you can meet with people in person again in the future. Networking at online events and conferences can help you bridge the gap and keep your career momentum going.
More Sales Job Search Tips
4 Creative Ways to Impress a Recruiter Before They Meet You
Don't Have All the Job Requirements? 5 Ways to Still Impress Your Sales Recruiter
The 6 WORST Job Search Mistakes Recruiters Agree Will Cost You That Sales Job
4 Resume Optimization Tips to Get Noticed by Sales Headhunters
5 Things Recruiters Hate About Your Resume
---
SalesForce Search is a Toronto sales recruiting company that specializes in the recruitment and placement of sales professionals. We recruit salespeople in every sector of the economy including, software, manufacturing, financial services, and medical devices. Find the right salesperson for your organization, start your search here.