You would think it would be easy to spot a bad sales candidate. But it is more difficult than it appears. Sales companies make hiring mistakes all the time. Finding a great candidate who fits well with company culture can seem like finding a needle in a haystack.
Hiring and recruiting is one of the most challenging tasks for sales organizations. Hire the right sales candidates and watch your company culture and sales numbers flourish.
Make a couple hiring mistakes and add an unsuitable sales candidate to your team, and morale and performance could take a dip.
One of the difficult things about hiring in sales is you are dealing with salespeople. Candidates know how to sell, they are persuasive, they know how to mask weaknesses and present themselves as the best of the best.
This gives sales recruiters the difficult task of trying to see through the smoke screen and separate the qualified from the unsuitable sales candidates. There are some obvious signs of a bad candidate.
Here we've put together a list of the easiest ways to spot an unsuitable sales candidate:
The Obvious Signs of a Bad Sales Candidate
There are lots of obvious signs a candidate is not the right person for the job:
Spelling and grammatical errors in their resume
They are late for the interview
The candidate takes too long to reply to communications
They lack relevant skills and experience
However, it's often the subtler things that can cause red flags to go up.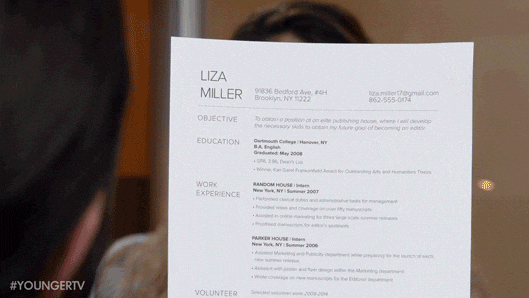 Easiest Ways to Spot an Unsuitable Sales Candidate
Hiring mistakes happen, but they are avoidable. You just need to know what to look for. Here are some of the top signs that a candidate is not worth considering:
1. They Are the Perfect Candidate
It may sound counterintuitive, but if a candidate seems like they are perfect and meant for the job, you need to dig deeper. Rarely does the perfect candidate, someone who checks off every single box on your ideal candidate list, apply for a role. Everyone has their shortcomings, but if they are telling you everything you want to hear and seem to have all the answers figured out, you need to look at this candidate closer. If they turn out to actually be the perfect candidate, then great. But, if you hire them right away without further investigation, you could be risking a bad hire.
2. They Have Unreal Success Without Failure
All sales reps experience some level of failure at one time or another. If a sales candidate has a flawless sales track record, it could mean they are great at what they do. BUT it could also mean they don't take risks, don't take on challenges outside of their comfort zone and like to play it safe. They could also be inflating their sales track record to try to impress you.
3. They Are Strongly Overselling Themselves
You should expect sales professionals to be good at selling themselves, but if they are overselling themselves to the point where they are getting aggressive, it could mean they have something to hide. Ask yourself, "Why are they overselling?" Are they competitive and just really want the job? Or is there something more you should be looking into?
4. They Are Not Good at Sales
If a sales professional has not seen success or has only had roles with poorly performing companies, it should make you question their sales abilities. Sure, some failure is normal, but why is the candidate not learning from these experiences?
How they sell themselves is also a good indication of their sales abilities. Did they do a poor job of selling themselves, even if they have good sales numbers and a strong resume? If they are not good at selling themselves, can you really expect them to sell a product or service well?
5. Poor Communication – Not Answering Questions Well
Top candidates will come prepared. They will have strong answers for most of the questions you ask. They will be on point, concise and communicate well. Poor candidates tend to be long-winded, fail to answer questions directly and often have difficulty answering some of the questions you ask. It is a sign of poor communication and poor preparation.
6. Overstating Skills and Experience
People lie on resumes all the time. It's one of the many things sales recruiters have to look out for when hiring. Overstating skills and experience is common, and hiring managers need to test candidates about what is on their resume to ensure they have the skills and experience they claim. Use a few interview questions to inquire about things stated on a candidate's resume.
7. They Don't Have Questions About the Company or Role
All serious candidates will have questions prepared about your company, the role, and other aspects related to the position. If they don't, it's a sign they may not be that interested or they may be desperate for the job.
8. Poor References
Unsuitable candidates often have weak references. They are either all from the same company, they lack relevance to the job, they are all personal, or they don't have them prepared in advance.
9. Things Just Don't Add Up
Sometimes, things just don't add up with a candidate. Something seems awry. If you like the candidate but you suspect something may not be as it seems, look into a candidate further before you decide to move them on to the next step in the hiring process.
10. Improve Your Sales Organization with Good Hiring Decisions
Top sales organizations have a good hiring and recruiting process in place. They are proactive and always on the lookout for good sales talent. Avoid being reactive and rushing the hiring process, even if you think you've found The One. This could cause you to make mistakes, overlook red flags and make a bad sales hire.
Every person you add to your sales team will affect your culture, sales, and bottom line. Focus on making strong hiring decisions.
More Sales Recruiting Tips
Don't Make These Hiring Mistakes! 4 Mistakes Sales Recruiters Should Avoid in an Interview
Reading Resumes? 5 Top Questions You Should Be Asking Sales Candidate References
Job Candidates Are Liars! How Sales Recruiters Can Detect Interview Liars
The Worst Advice We've Ever Heard about Sales Recruiting
5 Ways Sales Recruiting Agencies Help Companies Hire Great Employees
---
SalesForce Search is a sales recruiting company which specializes in the recruitment and placement of sales professionals. We recruit salespeople in every sector of the economy including, software, manufacturing, financial services and medical devices. Find the right salesperson for your organization, start your search here.