Are you thinking about making a move over to sales? Perhaps you are looking to take the next step in your career with another organization? Or now is simply the right time to make a change. It's a good time to be a sales candidate. Companies are in need of good sales professionals to help them boost sales as the post-COVID economy ramps up.
But there is a word of warning – if you don't act quickly, you'll struggle to get the job you want. The sales hiring market is moving very fast. As soon as companies identify a qualified candidate, they move them quickly through the hiring process. So, you need to be ready to update your resume and apply right away if you find an opportunity.
Below are some tips so you can be in a position to react quickly to the fast-paced sales job market:
Update your resume now
If you are planning to look for a sales job, now is the time to update your resume. Update your experience, skills, and career objectives. Have a trusted colleague take a look at your resume to ensure it's focused and error-free. Don't wait until you find a job you are interested in to start the process.
When your resume is up to date, all you'll need to do is customize it based on the job before applying.
Make your job search a daily task
Check out sales job boards online and other top resources for sales jobs as often as possible. You could see a listing one day, and it could be gone the next. A lot of companies are posting jobs for a limited time. Apply as soon as you identify an opportunity.
Check your email and messages regularly
With companies looking to hire quickly, you can expect to hear back from employers quicker than usual. So, make sure to check your email daily. Respond right away to set up an interview time and get the process started. It's very important to be responsive and ready to take action.
Reach out to your professional network
There are a lot of companies that are hiring right now. You may know someone who works for one of these companies. Reaching out to your professional network to plant the seed that you are interested in making a move could open up opportunities you were not aware existed.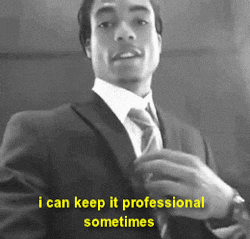 Get More Sales Job Search Tips on Our Blog
Decisions, Decisions… How to Choose the Best Sales Job When You Have Multiple Offers
What Are Your Top Sales Moments? 4 Sales Skills to Point Out That Will Impress an Employer During an Interview
How to Get Noticed by Sales Recruiters – 3 Tips From the Experts