Networking is one of the most effective ways to meet new people and identify new opportunities. We all know that sales is a numbers game. The more people you know and the more sales opportunities you can identify can help you better position yourself for closing more sales now and into the future.
COVID-19 has basically shut down the conference and seminar industry. With people not being able to gather in large groups, sales professionals now need to rely on online events and conferences for the time being. This isn't bad, it's just a different way to connect with people. As a leading Toronto sales recruitment agency, we have already been leveraging several online tools to meet prospects. Now is the time to expand your online presence and network.
Here are 9 tips to network at online events and conferences:
1. Share You'll Be Attending
Once you register for the event, you'll want to make it known you are attending. This can help bring some attention to the event itself and let others in your network know about it. If you have a blog, consider writing a short post about the event. Create a post on LinkedIn, Twitter, and Facebook about the event. Share any posts by the event organizers leading up to the conference.
Many events will provide you with some pre-written tweets and social messages or encourage you to share their posts.
2. Prepare in Advance
What are your goals for the event? Is it to meet other sales professionals? Do you want to prospect and find new clients? Do you want to learn more about a specific topic? Set clear goals for why you are participating. Having a plan in advance will help you stay on track and shape how you interact with conference attendees.
3. Make a List
Part of preparing for the event is making a list of the important information you'll want to have on hand as you participate. You can make note of:
Hashtags
Twitter handles of speakers and key attendees
Time and location of important talks, hangouts, and conversations
4. Block Out Your Time
Even though you'll be behind your computer screen, it's important to treat it as an in-person event. This means blocking out the time to be an active participant. Make note of all the talks you want to attend and set aside ample time before, during, and after to be part of the conversation.
Don't try to attend the event while working on other things. You won't get as much out of the experience, as you could miss out on opportunities to engage and connect with others.
5. Eliminate Distractions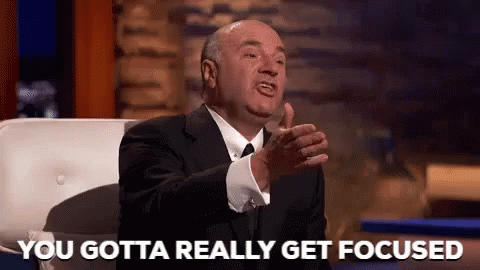 To get the most out of the conference, eliminating distractions is a must. Shut off your phone and computer notifications and reduce other background distractions. Be ready to take notes and gain some new insights.
6. Be an Active Participant
One of the most important elements of attending any conference is being an active participant to get the most out of it. This is even more important for online events. Being active can help you get your name out there. People will recognize your contributions. This will help you get more connections. Here are some effective ways to be active:
Post live updates during the event
Blog about your experience and lessons learned
Tweet about your thoughts and key takeaways from presentations
Comment on talks in real-time
Reach out to other participants
Share other comments and posts about the event
7. Join Video Hangouts
Many conferences will have kick-off events in the form of video hangouts. Jump on and put a face to your name. Get to know others before the conference starts. This will help you make deeper connections once things get started.
8. Check Your Technology
Obviously having a good internet connection is a must. It's also important to make sure your device has the proper software and hardware needed to attend. If the event requires you to download an app you're unfamiliar with, spend some time learning how to use it before the event. Having tech issues during the event can be a huge distraction and can hurt your ability to engage and learn.
9. Follow-up With New Connections After the Event
In the days following the event, while everything is still fresh, spend some time following up with the people you connected with. You can do this in a variety of ways:
Send them an email and follow up on the conversations you had with them during the conference
Connect with your new contacts on LinkedIn and other relevant social media platforms
Reply to incoming connection requests from other conference attendees
You can also look for additional attendees from the event and connect with them. Look at the event social pages and hashtags to identify other people you may want to add to your network.
Read More From Our Sales Recruiting Blog
Check out these recent blogs from our expert Toronto sales recruiters. Learn about how to stay strong during COVID-19, managing remote sales teams, improving leadership skills and so much more:
6 Tips to Ensure Your Sales Team Comes Out Strong After an Economic Downturn
8 Ways to Be a Proactive Sales Leader During a Crisis
6 Tips for Managing a Remote Sales Team
7 Ways to Be a Leader in a Time of Crisis
Laid Off Because of COVID-19? 8 Ways to Make the Most of Your Time Off
---
SalesForce Search is a Toronto sales recruiting company that specializes in the recruitment and placement of sales professionals. We recruit salespeople in every sector of the economy including, software, manufacturing, financial services, and medical devices. Find the right salesperson for your organization, start your search here.